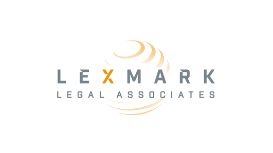 Our firm is renowned as a leader among immigration service providers. We provide clients with a dedicated core team with in-depth technical skills and knowledge to cover the area of expertise required for their business. Our professionals have both in-house and client advisory experience. Our firm accredited by The Law Society and The Office of Immigration Services Commissioner at the highest level, we have the team of very experienced Solicitors and Barristers who can handle complex Appeal and Judicial Review matters at the Upper Tribunal as well as the High Court.
Our combined experience ensures that our advice and solutions are tailored to exceed your expectations. The team are devoted to being subject matter experts and ensure that they are fully up to date with legislative changes as they occur.
Our firm's IS9001 accreditation proves our commitment to the quality of the services we provide. We are proud to be the member of London Chamber of Commerce and Industry.
We are renowned for our responsiveness, our comprehensive advice and the high touch service we provide to our loyal client base.
---
Services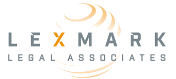 Immigration appeals are held in the first instance before the First-Tier Immigration Tribunal, which sits at various places throughout the UK. The Tribunal is presided over by an Immigration Judge, who is a qualified lawyer. Some types of application (eg asylum/human rights applications, family visa applications, long residence visa applications, European applications) have the right of appeal before the Tribunal if they are refused, and this can apply to refusal decisions made either in the UK or outside the UK.
The Tribunal can conduct an appeal purely on a paper basis, i.e. the Judge decides the case by reading the papers that have been submitted, or it can conduct an appeal by holding a live hearing with witnesses and legal representatives from both sides.
Other types of application (eg working visas) do not have the right of appeal; instead, they have the right of "administrative review", which is a different kind of process. A paper application is made either to the Home Office (in-country) or to the British diplomatic post (out of the country), challenging the decision and saying why it is wrong. The application is considered by an officer from the Home Office or the British diplomatic post, not by a qualified lawyer, and the quality of decision-making is not always as high as that of the Tribunal.
Reviews and Ratings
We do not have any reviews about Lexmark Legal Associates available right now.