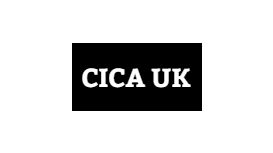 CICA-UK is a trading name of The Dures Partnership Solicitors. We are a firm of Solicitors based in Liverpool, but we act for clients all around the country.
We are not a Claims Management Company, so we will not sell your claim on like most of the companies advertising on the web for these type of claims. We will deal with you and your claim from start to finish.
Our Solicitors have over 30 years combined experience dealing with CICA claims and we can guarantee a quality service from the start to end of your case.
The Dures Partnership also conducts all other types of personal injury claims within it's specialist department, whether you have been involved in a road traffic accident, injured at work or elsewhere, we can help.
---
Services

There are many people who have suffered abuse. Physical abuse, mental abuse and sexual abuse are amongst the most devastating and can cause serious and long lasting damage to all aspects of a person's life.
If you or someone you know have experienced any form of abuse, CICA-UK can help you seek justice.
We act for children who have suffered abuse and adults who were abused in childhood. Our dedicated team of expert solicitors have over 10 years experience of dealing with child abuse compensation claims.
Our expert solicitors are able to advise you of your options for bringing a claim either through the CICA or against any person or organisation that was responsible for your care.
We understand that no amount of money can ever truly compensate for abuse suffered either as a child or as an adult but we also understand that dealing with the effects of abuse can be expensive. Financial compensation can go some way to helping towards the costs of medical care, therapy, loss of earnings and other forms of loss caused by abuse.
Start your claim now by filling in the form at the top of this page and one of our solicitors will call you as soon as possible.
There has recently been a lot of high profile attention in the media about allegations of abuse against Jimmy Saville; have you been affected by this? Has it brought back memories of abuse? CICA-UK can help you seek justice via the Criminal Injury Compensation Authority.
Saville has been accused of incidents occurring over the last six decades from the time he volunteered at the high security psychiatric hospital at Broadmoor through his time working for the BBC. Scotland yard have revealed that there are 340 separate lines of inquiry and there are believed to be 40 potential victims. Concerns have been raised about Saville at 3 separate NHS hospitals, 2 child care homes and the BBC.
Esther Rantzen has been quoted as saying "People are now asking me why Sir Jimmy Saville's victims were not able to ask for help. The thing about sexual abuse is that people suffering it feel defiled – they take on the shame and the guilt. Someone described it to me as an attack on the child's soul – it's not just the physical assault, it's the emotional, the intellectual, the spiritual assault that it represents.". She added that it seemed there was an unwillingness in the press to consider releasing stories relating to child abuse due the horrific nature of the information.
Reviews and Ratings
We do not have any reviews about CICA UK available right now.