Recommended Solicitors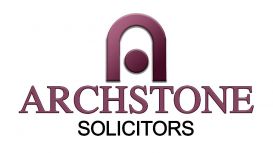 Specialists in all aspects of Property Law, Litigation, Probate, Planning Law and Divorce and Matrimonial Law including Children Matters. Over 30 years combined experience we operate from modern

offices in Stratford East London.
Cheap Initial Consultation by Legal Expert
Get the answer you want to your legal issue at a low cost initial consultation undertaken by a senior solicitor.
Special Offers
Cheap Initial Consultation by Legal Expert
Get expert legal advice and assistance at a great low price through an initial consultation.
Cheap Initial Consultation by Legal Expert
Get the answer you need to your legal issue at a very low cost through an initial consultation - Instruct the Experts !
Cheap Initial Consultation by Legal Expert
Get the answer you need to your legal issue at a very low cost through an initial consultation - Instruct the Experts !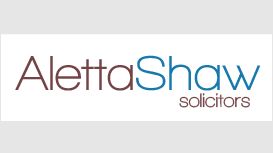 premium

(2)

020 3872 6666
Aletta Shaw Solicitors was established almost two decades ago. Since then we have built our reputation as a firm, due to our friendly, client-focused attitude. Our second office in Blackheath is

situated in the heart of Blackheath, which is easily accessible from central London, Canary Wharf, Kent, Essex and the South East. Our approach to legal services is modern and innovative and as a result we obtain consistently good results for our clients.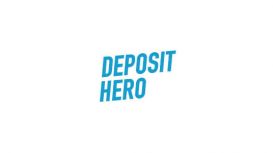 Tenancy Deposit Claim Specialists. Landlord didn't protect your deposit? You could be entitled to compensation. No win-no fee. We recover your deposit.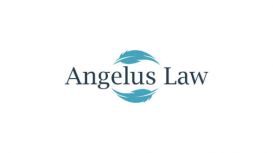 Professional & Friendly Team of Expert Compensation Claim Lawyers. Get in Touch Today to See How We Can Help. Angelus Law can help you recover the compensation that you deserve.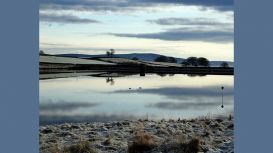 Leslie came to Bywaters Topham Phillips after a impressive career in the Kings County District Attorney's Office in Brooklyn New York (the equivalent of the Crown Prosecution Service here.) She fought

crime there for nearly 10 years and left with an almost perfect record of guilty verdicts. Since coming to Bywaters, Leslie has practised in several areas, namely litigation, debt collection, conveyancing, wills, and probate.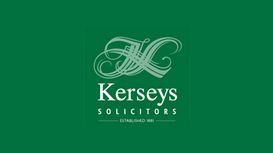 Our highly experienced team of qualified lawyers would like to help you resolve your legal problem. Our efficient and cost effective commercial lawyers offer comprehensive business services across a

wide range of commercial organisations from large multinationals to smaller family owned businesses. We aim to be much more than legal advisors to our commercial clients, we are their trusted advisors, helping our clients to both protect and grow their businesses from start ups to eventual disposal.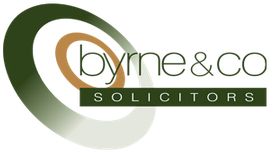 Byrne & Co Solicitors was formed in 2003, and became a limited company in 2009 (when the Legal Services Bill came into effect). Since its conception the main focus of the firm has always been to deal

mainly with Road Traffic Accidents but we also specialise in other forms of accident claims. The firm is a niche specialist Personal Injury Company, and we are a member of the Association of Personal Injury Lawyers.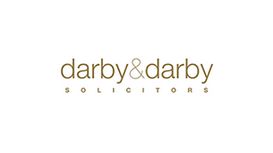 Our offices will close for the Christmas and New Year vacation from 1:00pm on 23rd December and re-open at 09:00 on 2nd January 2015. The Partners and staff take this opportunity to wish everyone a

very Merry Christmas and Happy New Year. We are delighted to announce that Kevin has joined our expanding Conveyancing Department. Kevin is a dedicated and experienced Conveyancing Solicitor. He has worked extensively with all types of transactions whether commercial or residential.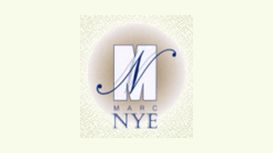 In 1994 he trained as a Mediator and set up this website to promote the Legal and Mediation services offered. Having now retired from practice both as a Lawyer and Mediator, Marc is able to offer the

lawyer-mediator.co.uk domain name to any suitably qualified firm or person.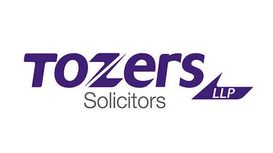 family-divorce-solicitor.co.uk
We can help you with: divorce and separation whether or not you have been married, dividing finances after splitting up, contact with children, maintenance, mediation, legal aid, domestic violence and

abuse, pre-nuptial and post nuptial agreements, civil partnerships.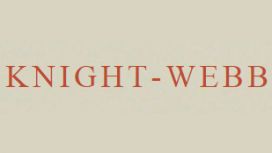 Knight-Webb Solicitors is a specialist employment law practice providing a first-rate, cost-effective and personal service to clients. We also advise on commercial and company law matters including

the sale of businesses. We are based in Dulwich in south-east London, but are able to arrange appointments in Central London. Our ethos is simple: business overheads are deliberately kept low and cost savings passed directly to clients in the form of lower fees with no compromise on quality of service.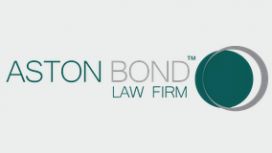 Our Solicitors believe in the traditions of the law whilst moving with the times. Our approach is to treat our clients in the same manner that we would want to be treated. Our business is therefore as

much a commercial model as a professional practice, built on our four square foundations: Vision, passion business excellence, effective teamwork and sound advice.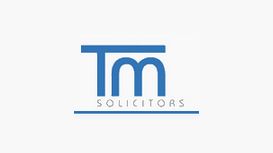 Are you an Executor, Administrator, or family member that has been advised that probate will be required. Unsure of what to do, how much it will cost and how long it will take? We can advise you on

all aspects on how to contest a will and whether you have a claim, maybe you were cut out of will, was the will correctly witnessed? If you are a lawyer, executor or administer outside the UK we can advise you on the appropriate probate process in the UK to ensure the release of UK assets.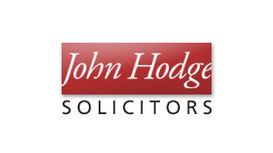 If you are looking for solicitors with legal expertise in many different areas of law, who will use their knowledge to save you time and money, and provide legal advice in a straightforward easy to

understand manner, then John Hodge Solicitors are the firm you are looking for.
R.T. Law is accessible and strives to help you in a professional but warm and friendly manner. We want our clients to be comfortable in dealing with their Solicitors. We want to avoid them feeling

isolated within an often confusing and complex legal system. Our aim is to advise you in a clear and practical way with a friendly approach at a cost affordable to you.
---
There is a whole number of reasons why you may want or need to engage with the service of a solicitor. No matter your reason, if you are in need of a good solicitor, it is understandable that you don't know where to begin with when searching for one. With so many solicitors offering their services in your area, it is easy to get overwhelmed by the many options, especially in this pretty stressful time of your life, when you need the help of a solicitor. Whatever you legal problem is, finding the right solicitor may turn into a challenge. However, finding a reliable, experienced, and knowledgeable solicitor is also very crucial and important for resolving your legal problem. With thousands and thousands of solicitors and firms in the country, no one has the time, energy, or even desire to go through all of them, make a research, and based on that find the right solicitors. It is about time to start narrowing down the list as much as you can and find the quickest and most effective way to target and find the right solicitor for your needs and case. Here are some helpful ideas and tips on how to find the right solicitor in this article.
Common Reasons Why You Need a Solicitor
Here is a list of some of the most common reasons and legal problems why people will be in need of the help of a solicitor. However, keep in mind that in case your legal problem is not mentioned here, it doesn't mean that a solicitor will not be able to help you. Always make sure to contact a solicitor and share as much about your legal problem as possible, so they will be able to decide whether they have the experience and knowledge to help you or not.
• An accident at work
• A road traffic accident
• Clinical negligence
• An industrial disease
• An unfair dismissal claim
• A settlement agreement
• A discrimination claim
• A constructive dismissal claim
Get Recommendations for a Solicitor
First things first, no matter what type of a professional you are looking for, a solicitor included, you start by checking out recommendations and referrals from people you know and you trust and they have an experience with a solicitor. Recommendations and referrals for a solicitor are always helpful and a very high proportions of the new clients of a solicitor come from word of mouth and recommendations. However, make sure that recommendations are for a solicitor who is working on a relevant to your legal problem field and they can actually help you, otherwise you will waste your time. There are different legal disciplines and a solicitor will be experienced and focused in one or a couple of them. So make sure to research the solicitors with the right expertise to help you resolve your legal problem.
When Choosing a Solicitor: The Bigger Firm Does Not Mean the Better
Just because a firm of solicitors is a big one, it does not mean that is a good and reliable firm. However, it often means that a big solicitor firm will have a big advertising budget. In fact, a smaller solicitor firm will be able to provide you with a lot more personal attention and care and spend more time on helping your case.
It Is Not Necessarily to Hire a Local Solicitor
Most of the people will opt for a solicitor in their area, assuming it will be easier to work with a local solicitor. Communication with your solicitor now is no more limited by meetings in person, thanks to the digital area we live in, it is so easy to speak to your solicitor at any moment you need their help. Of course, there is nothing wrong if you decide to work with a local solicitor, if you find them to be the right choice for you. However, just keep in mind you are not limited.
Communication with the Solicitor is Important
Of course, communication is the most important thing you and your professional legal advisor and representative will have in the context of your relationship. Poor communication can definitely be a deal breaker. That is why you want to choose a solicitor who is good at communicating with you and you feel comfortable enough to share all details of your legal problem with them. You want to work with a professional, who can always take your calls or give back calls and, in general, is ready to speak to you whenever you need their help, assistance, and advice. Honest and clear communication is so important for the relationship shared between you and your solicitor and it will often determine if you decide to continue working with them or switch to another specialist in the branch.
Check Out Online Reviews for a Solicitor
Of course, besides getting recommendations and referrals from people you know in person, you can always check what the online space has to offer. There are many reviews and people sharing their impressions and opinions about solicitors they have hired for a bunch of different sorts of legal problems. It is a good way to gather additional recommendations and you can often base your decision on all the opinions you have collected and checked both online and offline. However, be aware of the fact there may be some biased and subjective reviews so don't approach every review with trust.
When Choosing a Solicitor, Go With Your Guts
All of the tips and ideas shared above will help you narrow down your list of potential professionals to hire, however, at the end of the day you should also trust your instinct and go with your guts. In order to make your instinct help you, make sure you meet the solicitor you consider hiring in person and speak to them. It will be easier for you to make a final decision you won't regret once you have spoke to the solicitor and asked all your questions, deciding based on the answers you get.
Common reasons why you need a solicitor
Get recommendations for a solicitor
When choosing a solicitor: the bigger firm does not mean the better
It is not necessarily to hire a local solicitor
Communication with the solicitor is important
Check out online reviews for a solicitor
When choosing a solicitor, go with your guts