Recommended Solicitors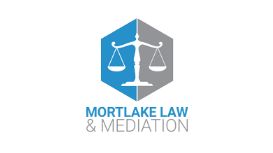 Family/Divorce lawyer and Accredited Family and Civil and Commercial Mediator. Free initial Consultations up to 30 minutes. Will writers and Lasting Power of Attorney specialists. Hospital/Care home

visits.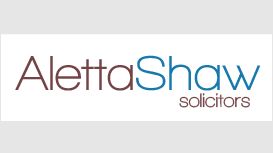 premium

(2)

020 3872 6666
Aletta Shaw Solicitors was established almost two decades ago. Since then we have built our reputation as a firm, due to our friendly, client-focused attitude. Our second office in Blackheath is

situated in the heart of Blackheath, which is easily accessible from central London, Canary Wharf, Kent, Essex and the South East. Our approach to legal services is modern and innovative and as a result we obtain consistently good results for our clients.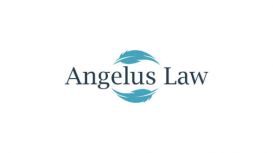 Professional & Friendly Team of Expert Compensation Claim Lawyers. Get in Touch Today to See How We Can Help. Angelus Law can help you recover the compensation that you deserve.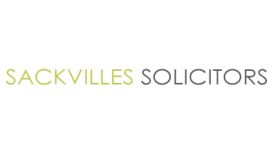 Sackvilles are a longstanding well established firm both in Hornchurch and Rainham, Essex. We offer a friendly and efficient service to meet your personal or business needs. We have a team who are

dedicated to client care and have a breadth of experience in differing specialisms; hence we are able to offer a full and comprehensive service. We pride ourselves on being approachable, affordable and professional.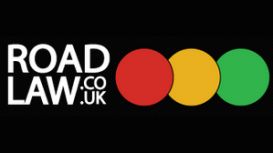 Our dedicated firm of solicitors - McCusker, McElroy & Gallanagh - employs some of the most skilled and experienced lawyers in Scotland. Combined our solicitors have over 100 years of experience. We

conduct many road traffic cases daily. We are one of the most dynamic and forward-thinking firms of road traffic solicitors in Scotland. Our solicitors are experienced in all areas of road traffic law.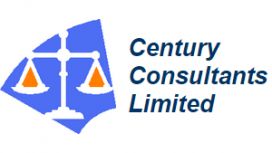 We are a firm of Costs Lawyers and Legal Costs Consultants, located in Lichfield, Staffordhire. Being located within the Midlands means that we are conveniently placed to undertake work for clients,

regardless of where they are placed. The firm was set-up in 2003 and since then has continued to grow, principally on word of mouth recommendation. Our client base is incredibly diverse, ranging from International firms to small partnerships, from local Government departments to private individuals.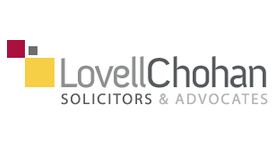 Lovell Chohan Solicitors is one of west London's dynamic legal firms. Our resources, reputation and business approach mean we can offer our clients local and national access to a wide range of legal

services with accessible and centrally located offices. Our approach to giving advice and getting matters resolved is both practical and efficient. We aim to operate in every case as a constructive and effective force in achieving the objectives of our clients.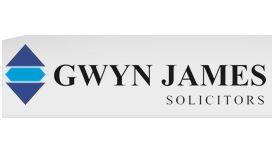 Thank you for taking the time to look at our site. We hope you find what you are looking for here, but please give us a ring if that would be easier. Our first priority is to try and help you. We

understand that all things legal can sometimes be frustratingly confusing and that's why we are here. To make your life easier and to deal with whatever issue, problem or query you may have.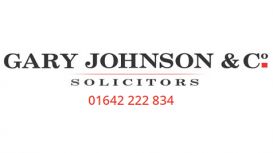 Gary Johnson is one of the most experienced personal injury solicitors in the area, and has been a member of the Law Society's Personal Injury Accreditation Scheme since it began, as well as being a

member of the Association of Personal Injury Lawyers. We are accredited under the Law Society's Conveyancing Quality Scheme. We offer a friendly and efficient conveyancing service backed by extensive local knowledge and a commitment to excellent service.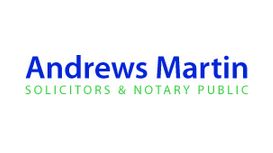 Wills, Lasting Powers of Attorney, Trusts, Probate, Deputyship applications to the Court of Protection, Care Home issues and the financial support of the older client. Equine and Animal law, sales,

loans, livery, veterinary issues, public liability, equestrian property and kennels. We pride ourselves on combining the high standards and traditional values of the long established family lawyer with the sharply focused skills needed by our clients in the matters faced by them today.
---
There is a whole number of reasons why you may want or need to engage with the service of a solicitor. No matter your reason, if you are in need of a good solicitor, it is understandable that you don't know where to begin with when searching for one. With so many solicitors offering their services in your area, it is easy to get overwhelmed by the many options, especially in this pretty stressful time of your life, when you need the help of a solicitor. Whatever you legal problem is, finding the right solicitor may turn into a challenge. However, finding a reliable, experienced, and knowledgeable solicitor is also very crucial and important for resolving your legal problem. With thousands and thousands of solicitors and firms in the country, no one has the time, energy, or even desire to go through all of them, make a research, and based on that find the right solicitors. It is about time to start narrowing down the list as much as you can and find the quickest and most effective way to target and find the right solicitor for your needs and case. Here are some helpful ideas and tips on how to find the right solicitor in this article.
Common Reasons Why You Need a Solicitor
Here is a list of some of the most common reasons and legal problems why people will be in need of the help of a solicitor. However, keep in mind that in case your legal problem is not mentioned here, it doesn't mean that a solicitor will not be able to help you. Always make sure to contact a solicitor and share as much about your legal problem as possible, so they will be able to decide whether they have the experience and knowledge to help you or not.
• An accident at work
• A road traffic accident
• Clinical negligence
• An industrial disease
• An unfair dismissal claim
• A settlement agreement
• A discrimination claim
• A constructive dismissal claim
Get Recommendations for a Solicitor
First things first, no matter what type of a professional you are looking for, a solicitor included, you start by checking out recommendations and referrals from people you know and you trust and they have an experience with a solicitor. Recommendations and referrals for a solicitor are always helpful and a very high proportions of the new clients of a solicitor come from word of mouth and recommendations. However, make sure that recommendations are for a solicitor who is working on a relevant to your legal problem field and they can actually help you, otherwise you will waste your time. There are different legal disciplines and a solicitor will be experienced and focused in one or a couple of them. So make sure to research the solicitors with the right expertise to help you resolve your legal problem.
When Choosing a Solicitor: The Bigger Firm Does Not Mean the Better
Just because a firm of solicitors is a big one, it does not mean that is a good and reliable firm. However, it often means that a big solicitor firm will have a big advertising budget. In fact, a smaller solicitor firm will be able to provide you with a lot more personal attention and care and spend more time on helping your case.
It Is Not Necessarily to Hire a Local Solicitor
Most of the people will opt for a solicitor in their area, assuming it will be easier to work with a local solicitor. Communication with your solicitor now is no more limited by meetings in person, thanks to the digital area we live in, it is so easy to speak to your solicitor at any moment you need their help. Of course, there is nothing wrong if you decide to work with a local solicitor, if you find them to be the right choice for you. However, just keep in mind you are not limited.
Communication with the Solicitor is Important
Of course, communication is the most important thing you and your professional legal advisor and representative will have in the context of your relationship. Poor communication can definitely be a deal breaker. That is why you want to choose a solicitor who is good at communicating with you and you feel comfortable enough to share all details of your legal problem with them. You want to work with a professional, who can always take your calls or give back calls and, in general, is ready to speak to you whenever you need their help, assistance, and advice. Honest and clear communication is so important for the relationship shared between you and your solicitor and it will often determine if you decide to continue working with them or switch to another specialist in the branch.
Check Out Online Reviews for a Solicitor
Of course, besides getting recommendations and referrals from people you know in person, you can always check what the online space has to offer. There are many reviews and people sharing their impressions and opinions about solicitors they have hired for a bunch of different sorts of legal problems. It is a good way to gather additional recommendations and you can often base your decision on all the opinions you have collected and checked both online and offline. However, be aware of the fact there may be some biased and subjective reviews so don't approach every review with trust.
When Choosing a Solicitor, Go With Your Guts
All of the tips and ideas shared above will help you narrow down your list of potential professionals to hire, however, at the end of the day you should also trust your instinct and go with your guts. In order to make your instinct help you, make sure you meet the solicitor you consider hiring in person and speak to them. It will be easier for you to make a final decision you won't regret once you have spoke to the solicitor and asked all your questions, deciding based on the answers you get.
Common reasons why you need a solicitor
Get recommendations for a solicitor
When choosing a solicitor: the bigger firm does not mean the better
It is not necessarily to hire a local solicitor
Communication with the solicitor is important
Check out online reviews for a solicitor
When choosing a solicitor, go with your guts