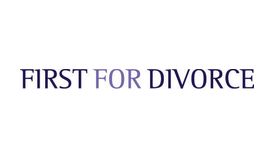 If you are facing separation or divorce you will be facing a difficult and emotional time in your life owing to which there are all the practical issues to consider; where will the children live? When will I be able to see them? What happens to the home? You may simply want to know what your rights are before you take any action.
Many websites offer quick, do it yourself divorces and indeed the divorce process itself in the majority of cases is relatively straightforward. There are however issues that cannot be resolved in this manner. If there is a disagreement about the contents of the divorce petition, this type of divorce process does not cater for this circumstance. It is imperative in this day and age with lottery wins, bankruptcy, inheritances, property and assets acquired before a marriage by gift or otherwise, to make sure that the financial part of the marriage breakdown is resolved with specialist legal advice.
---
Reviews and Ratings
We do not have any reviews about First For Divorce available right now.