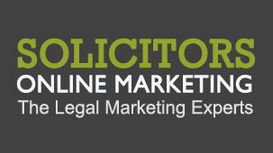 Do you need more clients and better ways to increase your revenue? Since so many people are using search engines like Google to find legal services you need to ensure that your practice gets to the top of the pile. If someone gets a page of results they'll generally feel they've found enough choices. Our portfolio is growing by the day. Get above your competition and start earning new revenue.
This is the first technical phrase to conquer. SEO ( Search Engine Optimisation ) and one of the most important tools in legal marketing. It sounds very 'techie' but all it really describes is a technique to give your business preferential placing in "natural" or un-paid results that are returned by a search on Google, or any other search engine.
There are two main types of SEO. Onpage SEO deals with the layout and content on your website. We optimise it to get better results. Offpage SEO deals with getting better results.
---
Reviews and Ratings
We do not have any reviews about Solicitors Online Marketing available right now.