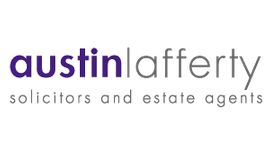 Austin Lafferty Solicitors is a law firm based in Glasgow and Lanarkshire, working throughout Scotland that acts for a substantial number of companies, firms and partnerships in a wide variety of trade and business sectors. Whilst every client has its own personality and interests, there are also many common themes and areas of work which our solicitors can help with. We get involved when a new business is set up, or indeed when one is closing, being bought over or reconstituting - or just needing urgent legal help.
But just as in medicine, prevention can be better than cure, and to use another comparison, it is not just scouts who should Be Prepared. But what do we mean by those statements? Businesses are like human beings - they are born, live and then eventually pass away, and just as in our own lives it is sensible to plan ahead and organise for the best chance at a successful future, the same is exactly so with businesses. How is the business constituted?
---
Reviews and Ratings
We do not have any reviews about Austin Lafferty available right now.