Recommended Solicitors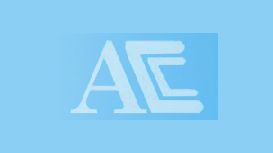 Accident Claims Care was established to make life easier for drivers which have been involved in accidents, through the Accident Management Services We provide. We aim to help people claim

compensation for the injuries they have suffered. We are dedicated in helping drivers (Taxi, Chauffer & others) get back on the road A.S.A.P.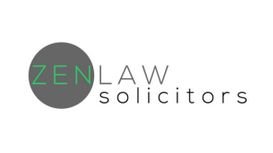 Zen Law Solicitors in Manchester are a innovative and friendly law firm with 20 years' legal experience. We are a personal injury practice with an expertise in all types of injury including road

traffic accidents, slips and trips, accidents at work and industrial diseases. We pride ourselves on our open, friendly approach and in providing clear and straightforward advice. Above all, we are committed to helping you and putting your needs first.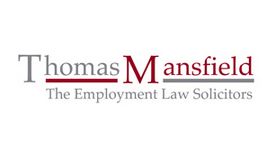 Employment law has become so complex, and the potential risks and costs involved so significant, that seeking advice from a specialist is vital. At ThomasMansfield we decided to specialise in

employment law and related areas, such as HR Consultancy and Health and Safety, so that we could focus on providing our employer and employee clients with a first class service.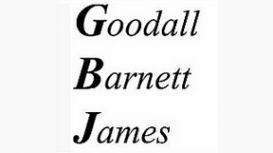 Our firm specialises in all aspects of Criminal Law and deals with every type of criminal case. We are committed to Legal Aid and regularly practice in all of the Magistrates' Courts in Surrey and

Sussex and extensively cover many of the police stations in those areas. Kim Goodall, Ray Barnett, Adam James and Jane Penny are Advocates with higher rights in the Criminal Courts, and in addition to various London Crown Courts regularly appear at Lewes, Croydon and Guilford Crown Courts.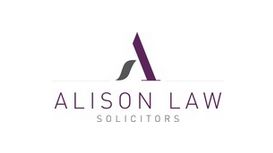 Alison Law Solicitors LLP is an independent law firm, who's aim is to provide their clients with the highest standards of legal expertise together with exceptional customer service. It is a modern,

progressive firm supporting their clients with direct lawyer contact, no hidden costs, weekend contact if required and free initial advice. For any enquiries please use the contact form or telephone.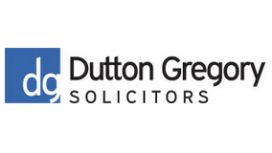 Few law firms combine the highest standards in legal services with an energetic, friendly and client-focused approach to problem solving. We are one of the few - for the benefit of both corporate and

private clients. We have developed an enviable reputation as one of the south's leading commercially orientated law firms. Delivering first-class advice and ensuring a successful outcome are our primary goals.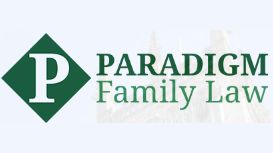 Welcome to Paradigm Family Law, a niche practice specialising in divorce and family law advice run by matrimonial experts James Thornton and Frank Arndt. We have over 30 years experience in our field,

and provide specialist legal advice for divorce and family matters including international disputes. We are the first family law practice to offer transparent clear fixed fee solutions at the outset of the case covering first meeting to conclusion including representation in financial proceedings.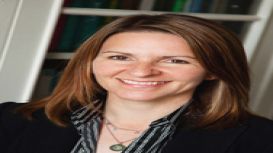 I can offer you a speedy, efficient and comprehensive notarial service, including legalisation and emergency work if required. Appointments can be arranged to suit your schedule, including evenings

and weekends. I am a Notary Public, a qualified lawyer, appointed by the Archbishop of Canterbury. I am fully insured and have a current practising certificate. I am a member of the Notaries Society. I am also a Solicitor of the Senior Courts of England and Wales and a Commissioner for Oaths.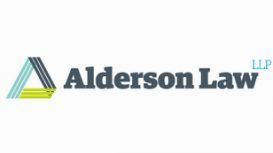 We are a multi discipline departmentalised Legal Practice providing a comprehensive range of Legal Services. Our commitment to quality in the provision of our service to our clients is demonstrated by

our attainment of the LEXCEL Quality Standard. Our investment in the latest Information Technology has enabled us to extend our client base nationally whilst improving the existing relationships with our traditional client base in Northumberland and the North East.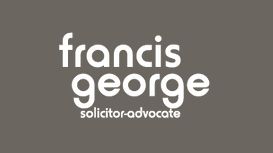 Francis George is a higher rights qualified solicitor-advocate dealing with all aspects of litigation from multi track trials to small claims matters. With increasing specialism in Family Law, a

member of the Law Societys Expert Family Panel and a member of Resolution a group of family lawyers, matters are dealt with in a friendly, non-confrontational way. The firm act on behalf of and against major insurers, Non-Departmental Government Bodies together with private individuals and companies.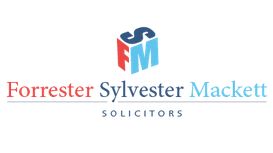 With a long established and well-earned reputation for excellence, we offer a full range of high-class legal services for both businesses and individuals. Whether you need commercial advice or help

with a personal or family matter, we make sure that you get the full benefit of our expertise and experience. Our lawyers are all specialists in their field, working supportively to achieve the best possible results.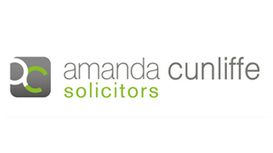 amandacunliffesolicitors.co.uk
Amanda Cunliffe are are Cheshire based personal injury solicitors, located in Macclesfield. We've put together the information below to give you more information about us and to answer some common

questions you might have about us. Why should you choose Amanda Cunliffe Personal Injury Compensation Claims Solicitors? We are professional negligence and compensation claim solicitors and will deal with your case on a one to one basis.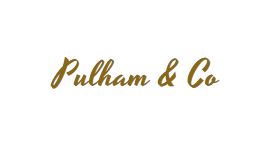 There was a self-contained local firm of solicitors in the marketplace in Saxmundham throughout most of the Twentieth Century. Known as "J Noel Cooper and Williamson", this was under the

proprietorship of the late Wilfred Williamson until his retirement in the 1970s. The firm then entered a 25 year marriage with Jackaman Smith and Mulley, the two-hundred-year-old Ipswich firm.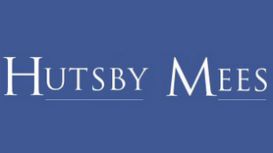 Our practice has been located in the heart of Stafford since 1995. During this time the partners Henry Hutsby and David Mees, supported by specialist solicitors, have built a strong reputation and are

committed to maintaining a high level of performance in all of the services provided by our firm.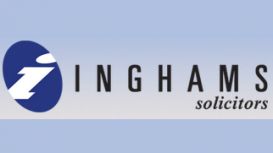 Our Family Law solicitors are members of the Advanced Family Law panel and are Resolution accredited. You will provide support to the Credit Control Supervisor by chasing debts for payment in

accordance with payment terms. You will be accountable for the management of debtor balances on matter files and influence fee earners to achieve cash targets by conducting regular meetings to review debtor limits and cash pledge information.
---
There is a whole number of reasons why you may want or need to engage with the service of a solicitor. No matter your reason, if you are in need of a good solicitor, it is understandable that you don't know where to begin with when searching for one. With so many solicitors offering their services in your area, it is easy to get overwhelmed by the many options, especially in this pretty stressful time of your life, when you need the help of a solicitor. Whatever you legal problem is, finding the right solicitor may turn into a challenge. However, finding a reliable, experienced, and knowledgeable solicitor is also very crucial and important for resolving your legal problem. With thousands and thousands of solicitors and firms in the country, no one has the time, energy, or even desire to go through all of them, make a research, and based on that find the right solicitors. It is about time to start narrowing down the list as much as you can and find the quickest and most effective way to target and find the right solicitor for your needs and case. Here are some helpful ideas and tips on how to find the right solicitor in this article.
Common Reasons Why You Need a Solicitor
Here is a list of some of the most common reasons and legal problems why people will be in need of the help of a solicitor. However, keep in mind that in case your legal problem is not mentioned here, it doesn't mean that a solicitor will not be able to help you. Always make sure to contact a solicitor and share as much about your legal problem as possible, so they will be able to decide whether they have the experience and knowledge to help you or not.
• An accident at work
• A road traffic accident
• Clinical negligence
• An industrial disease
• An unfair dismissal claim
• A settlement agreement
• A discrimination claim
• A constructive dismissal claim
Get Recommendations for a Solicitor
First things first, no matter what type of a professional you are looking for, a solicitor included, you start by checking out recommendations and referrals from people you know and you trust and they have an experience with a solicitor. Recommendations and referrals for a solicitor are always helpful and a very high proportions of the new clients of a solicitor come from word of mouth and recommendations. However, make sure that recommendations are for a solicitor who is working on a relevant to your legal problem field and they can actually help you, otherwise you will waste your time. There are different legal disciplines and a solicitor will be experienced and focused in one or a couple of them. So make sure to research the solicitors with the right expertise to help you resolve your legal problem.
When Choosing a Solicitor: The Bigger Firm Does Not Mean the Better
Just because a firm of solicitors is a big one, it does not mean that is a good and reliable firm. However, it often means that a big solicitor firm will have a big advertising budget. In fact, a smaller solicitor firm will be able to provide you with a lot more personal attention and care and spend more time on helping your case.
It Is Not Necessarily to Hire a Local Solicitor
Most of the people will opt for a solicitor in their area, assuming it will be easier to work with a local solicitor. Communication with your solicitor now is no more limited by meetings in person, thanks to the digital area we live in, it is so easy to speak to your solicitor at any moment you need their help. Of course, there is nothing wrong if you decide to work with a local solicitor, if you find them to be the right choice for you. However, just keep in mind you are not limited.
Communication with the Solicitor is Important
Of course, communication is the most important thing you and your professional legal advisor and representative will have in the context of your relationship. Poor communication can definitely be a deal breaker. That is why you want to choose a solicitor who is good at communicating with you and you feel comfortable enough to share all details of your legal problem with them. You want to work with a professional, who can always take your calls or give back calls and, in general, is ready to speak to you whenever you need their help, assistance, and advice. Honest and clear communication is so important for the relationship shared between you and your solicitor and it will often determine if you decide to continue working with them or switch to another specialist in the branch.
Check Out Online Reviews for a Solicitor
Of course, besides getting recommendations and referrals from people you know in person, you can always check what the online space has to offer. There are many reviews and people sharing their impressions and opinions about solicitors they have hired for a bunch of different sorts of legal problems. It is a good way to gather additional recommendations and you can often base your decision on all the opinions you have collected and checked both online and offline. However, be aware of the fact there may be some biased and subjective reviews so don't approach every review with trust.
When Choosing a Solicitor, Go With Your Guts
All of the tips and ideas shared above will help you narrow down your list of potential professionals to hire, however, at the end of the day you should also trust your instinct and go with your guts. In order to make your instinct help you, make sure you meet the solicitor you consider hiring in person and speak to them. It will be easier for you to make a final decision you won't regret once you have spoke to the solicitor and asked all your questions, deciding based on the answers you get.
Common reasons why you need a solicitor
Get recommendations for a solicitor
When choosing a solicitor: the bigger firm does not mean the better
It is not necessarily to hire a local solicitor
Communication with the solicitor is important
Check out online reviews for a solicitor
When choosing a solicitor, go with your guts