Recommended Solicitors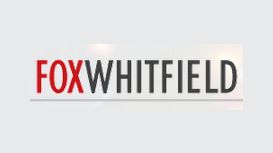 Fox Whitfield is a small firm of employment lawyers specialising in all aspects of employment law, with its head office in Manchester. Our solicitors also operate out of offices in London, Liverpool,

Cumbria, Hampshire, Leeds, and Birmingham. We advise all sizes and types of employers on a full range of issues including dismissal and capability, redundancy, discrimination law, paternity and parental leave and Employment Tribunal claims.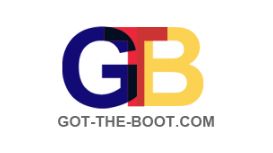 We prefer to be a master of one than being a jack of all. After being treated the way I was at my previous employers, I had no choice but to resign and jump onto the un-employment road. My sister had

advised me to take them to court for what they had done. I went in search for a no win - no fee Solicitor as this was the only option I had at the time.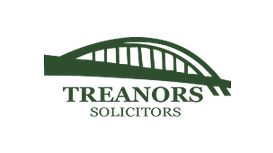 Welcome to Treanors Solicitors where we have specialised in personal injury, accident compensation and industrial disease claims for over 20 years. Treanors was established in Sunderland in 1991. We

are a true niche practice that concentrates on advising people of their right to claim compensation for accident injuries or industrial diseases. Rest assured if you decide to instruct Treanors your claim will be in safe hands. As our slogan says, it's all we do and we do it well!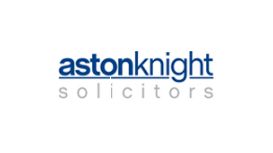 astonknightsolicitors.co.uk
When it comes to hiring a Solicitor; all of our clients tell us they look for trust, experience and transparency, this is the golden triangle of customer service that we live by. For years we've been

fighting all manner of legal cases from injury claims and family law to immigration and even PPI refunds. We place the best result for our client at the centre of everything we do, this way we ensure that you get the result you deserve.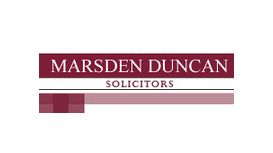 Marsden Duncan started as a new venture in Cliftonville in 1999, having taken over the practice of S J Burton & Co which started in 1983. During the recent years we have expanded; firstly by opening

an office in Birchington, and more recently taking over the majority of the practice of Godfrey Davis & Waitt in Ramsgate. We try to preserve the values we believe clients still want and require.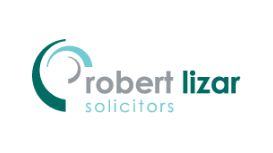 We believe we have some of the most experienced and gifted lawyers within their specialist fields in the UK. Established in 1978, the firm vigorously defends people across the complete spectrum of

criminal investigations. We have substantial experience of dealing with the most high profile, complex and unusual cases. We represent professionals in regulatory matters and advise companies and their directors on a range of matters which involve potential criminal liability.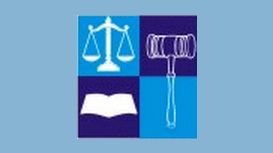 The Managing Director at Colebournes Solicitors & Advocates Ltd Trevor Colebourne has specialised in Criminal and Motoring Law for over 25 years. Director Brett Chappell heads up the Police Station

and Magistrates Court Department with specialist experience in Youth Court cases. Cheryl Colebourne manages the Crown Court Department with extensive experience in complex Crime, Homicide and Sexual Offences. When a problem arises it is vital to get expert help from trained professionals.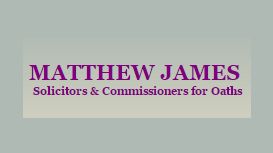 Welcome to the website of Matthew James Solicitors & Commissioners for Oaths (MJSCfO) a law practice based in Forest Gate, London. At MJSCfO, we understand that legal issues pervade day-to-day life

and that this may at times be confusing or overwhelming. Our aim when our clients consult us is to lighten the burden by making our clients feel at ease and assured that we will find solutions to their legal problem. We listen carefully to our clients to understand their position and objectives.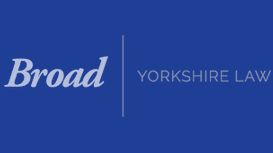 Our team is based in Sheffield and we offer expert solicitors in family law and personal injury work throughout Yorkshire. Most of our clients are from Sheffield, Doncaster, Barnsley and Rotherham -

but our solicitors are happy to help across Yorkshire and beyond. We are virtual law firm meaning we operate without boundaries and walls. If you want to speak to us out of hours we can arrange this, you prefer Skype to the telephone? We can help. Our service is about YOUR needs not ours.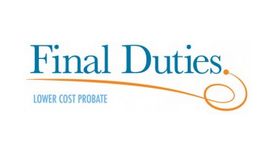 Final Duties are the UK's first legal broker. We have been supplying fixed fee probate services for over ten years and have so far saved our customers over 2 million pounds. Founded by one of our

partners following the death of his father we identified a need in the market place for simple pricing and easy to understand advice. We offer straight forward advice without fear of cost at the point of need.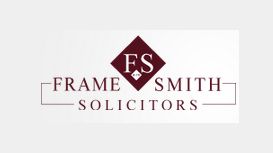 We offer a professional, but personal and friendly approach to what is likely to be a very stressful period in your life. We specialise in all aspects of criminal and road traffic law, whether it is a

summons you have received, you have to attend the police station or a benefits interview, or appear in Court. From our offices in Ash Vale & Horley we are able to cover any case in Surrey, Hampshire and Sussex. We appear at Courts and Police stations in these areas on a daily basis.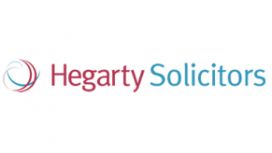 Hegarty LLP and Paul Browne Solicitors are proud to announce the merger of the two firms effective Friday 1st May. Hegarty Solicitors offers a wide range of legal services, with offices in

Peterborough, Stamford and Oakham. Our clients are both businesses and individuals. They come to us because of our established name and our reputation for excellence. They stay with us because we exceed their expectations.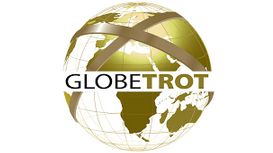 Our service is personal and our vision is global. Globetrot Consultancy Services was founded with a vision to provide a highly specialised service to our clients. Our team has 26 years of combined

experience in UK immigration law and practice. The breadth of the experience of our advisers includes advising multinational corporations, and small to medium companies on employing professional and skilled migrant workers in the UK, to reuniting UK residents with family members from abroad.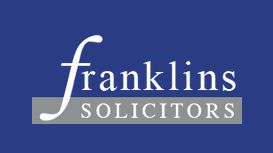 franklins-solicitors.co.uk
We provide a wide range of legal services to private individuals and to businesses. We have expert and experienced lawyers specialising in residential property, commercial work, and wills, probate and

powers of attorney. We offer a personal and high-quality service, whilst always aiming to ensure that legal costs are proportionate and affordable. We are truly independent and have never paid referral fees to obtain work, nor do we carry out volume work for insurance companies or mortgage lenders.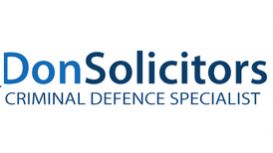 We provide advice and representation at police stations and courts nationwide on a wide range of criminal matters. These include serious crimes involving theft and drugs, fraud and conspiracies, sex

offences and terrorism related offences. We have acted in numerous high profile and complex cases over the years. Due to our extensive knowledge in criminal law, we are able to advice and represent you at every stage of your case.
---
There is a whole number of reasons why you may want or need to engage with the service of a solicitor. No matter your reason, if you are in need of a good solicitor, it is understandable that you don't know where to begin with when searching for one. With so many solicitors offering their services in your area, it is easy to get overwhelmed by the many options, especially in this pretty stressful time of your life, when you need the help of a solicitor. Whatever you legal problem is, finding the right solicitor may turn into a challenge. However, finding a reliable, experienced, and knowledgeable solicitor is also very crucial and important for resolving your legal problem. With thousands and thousands of solicitors and firms in the country, no one has the time, energy, or even desire to go through all of them, make a research, and based on that find the right solicitors. It is about time to start narrowing down the list as much as you can and find the quickest and most effective way to target and find the right solicitor for your needs and case. Here are some helpful ideas and tips on how to find the right solicitor in this article.
Common Reasons Why You Need a Solicitor
Here is a list of some of the most common reasons and legal problems why people will be in need of the help of a solicitor. However, keep in mind that in case your legal problem is not mentioned here, it doesn't mean that a solicitor will not be able to help you. Always make sure to contact a solicitor and share as much about your legal problem as possible, so they will be able to decide whether they have the experience and knowledge to help you or not.
• An accident at work
• A road traffic accident
• Clinical negligence
• An industrial disease
• An unfair dismissal claim
• A settlement agreement
• A discrimination claim
• A constructive dismissal claim
Get Recommendations for a Solicitor
First things first, no matter what type of a professional you are looking for, a solicitor included, you start by checking out recommendations and referrals from people you know and you trust and they have an experience with a solicitor. Recommendations and referrals for a solicitor are always helpful and a very high proportions of the new clients of a solicitor come from word of mouth and recommendations. However, make sure that recommendations are for a solicitor who is working on a relevant to your legal problem field and they can actually help you, otherwise you will waste your time. There are different legal disciplines and a solicitor will be experienced and focused in one or a couple of them. So make sure to research the solicitors with the right expertise to help you resolve your legal problem.
When Choosing a Solicitor: The Bigger Firm Does Not Mean the Better
Just because a firm of solicitors is a big one, it does not mean that is a good and reliable firm. However, it often means that a big solicitor firm will have a big advertising budget. In fact, a smaller solicitor firm will be able to provide you with a lot more personal attention and care and spend more time on helping your case.
It Is Not Necessarily to Hire a Local Solicitor
Most of the people will opt for a solicitor in their area, assuming it will be easier to work with a local solicitor. Communication with your solicitor now is no more limited by meetings in person, thanks to the digital area we live in, it is so easy to speak to your solicitor at any moment you need their help. Of course, there is nothing wrong if you decide to work with a local solicitor, if you find them to be the right choice for you. However, just keep in mind you are not limited.
Communication with the Solicitor is Important
Of course, communication is the most important thing you and your professional legal advisor and representative will have in the context of your relationship. Poor communication can definitely be a deal breaker. That is why you want to choose a solicitor who is good at communicating with you and you feel comfortable enough to share all details of your legal problem with them. You want to work with a professional, who can always take your calls or give back calls and, in general, is ready to speak to you whenever you need their help, assistance, and advice. Honest and clear communication is so important for the relationship shared between you and your solicitor and it will often determine if you decide to continue working with them or switch to another specialist in the branch.
Check Out Online Reviews for a Solicitor
Of course, besides getting recommendations and referrals from people you know in person, you can always check what the online space has to offer. There are many reviews and people sharing their impressions and opinions about solicitors they have hired for a bunch of different sorts of legal problems. It is a good way to gather additional recommendations and you can often base your decision on all the opinions you have collected and checked both online and offline. However, be aware of the fact there may be some biased and subjective reviews so don't approach every review with trust.
When Choosing a Solicitor, Go With Your Guts
All of the tips and ideas shared above will help you narrow down your list of potential professionals to hire, however, at the end of the day you should also trust your instinct and go with your guts. In order to make your instinct help you, make sure you meet the solicitor you consider hiring in person and speak to them. It will be easier for you to make a final decision you won't regret once you have spoke to the solicitor and asked all your questions, deciding based on the answers you get.
Common reasons why you need a solicitor
Get recommendations for a solicitor
When choosing a solicitor: the bigger firm does not mean the better
It is not necessarily to hire a local solicitor
Communication with the solicitor is important
Check out online reviews for a solicitor
When choosing a solicitor, go with your guts