Recommended Solicitors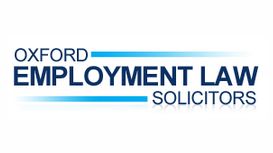 oxford-employment-law.co.uk
We practice predominantly in employment law and aim to provide comprehensive and cost effective advice to employers and employees in all sectors of employment law, from recruitment to redundancy, from

drafting and negotiating an employment contract to an employment tribunal, from negotiating compromise agreements to all areas of discrimination.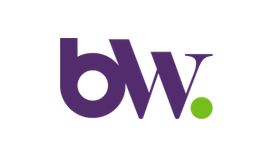 As one of the Wirral's most respected law firms we service the needs of clients from across the region and offer a wide range of legal services from property services to personal injury. We pride

ourselves on our friendly, 'no nonsense' approach and our whole team are committed to providing best value advice by putting you, the client at the heart of everything they do. Getting some additional, expert advice on any issue is always a good idea.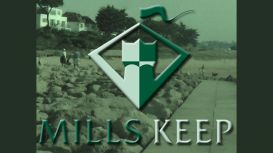 Mills Keep advise internationally; we assist clients avoid UK tax completely or at least keep it to a minimum. Where domicile is of particular interest, Mills Keep have extensive experience. Senior

executives devote exceptional time and effort to their careers and wish to ensure their assets are protected so their wealth can benefit future generations.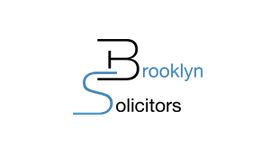 Brooklyn Solicitors is a niche firm, which provides you with a unique personal service and representation. We are dedicated in providing a high level of service to clients nationwide. We pride

ourselves on our thorough preparation and have a reputation for being aggressive and assertive when representing clients. We are a small firm which has grown in reputation since being established in 2002. We provide a unique one to one service with clients, which is rarely matched in the profession nowadays.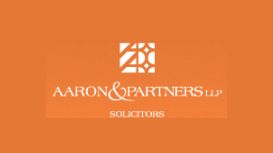 Aaron & Partners is a leading law firm with offices in Chester, Manchester and Shrewsbury. We provide our clients with high quality, results-focused legal advice. With 25 recommendations from the two

leading independent legal directories, The Legal 500 and Chambers and Partners, no matter how you engage us you can have confidence that you will receive legal advice you can trust.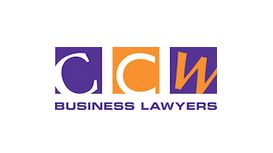 With a proven track record in advising financial service professionals, CCW's solicitors can provide you with immediate and ongoing advice on the full range of business legal issues. Emma was

instrumental and brilliant in the drawing up of agreements for our main client, and our sub-contractors.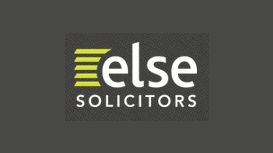 The company was incorporated by Chris Else in November 2003, and grew rapidly in the first few years at offices in Burton. He was joined by Andrew Hickman as a Partner in October 2007 when the company

integrated with the Birmingham offices. Chris and Andrew each have more than 20 years experience in the legal profession. They pride themselves on their professional yet personal approach to all clients and cases. This ethic has been the key component in their continued growth across the Midlands.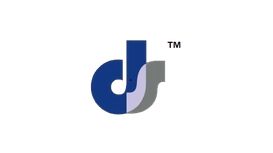 We are rapidly growing and a well-recognised company of solicitors whose services are highly commended for providing excellent client services; the people from more than 30 nations trust us with their

complicated legal problems. Despite originating and developing in the eastern part of London UK, the reputation of our skills and expertise have won us the clients from around the globe.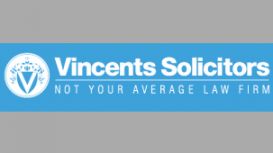 We are a dynamic and ambitious law firm, applying empathy and instinct to decision making. We combine specialist technical expertise with the intuition, insight and knowledge gained from our extensive

experience and a deeper understanding of our clients. Quite simply, this is what we do for a living. With partner-led teams at highly competitive rates, we advise on a range of legal services for both business owners and private clients.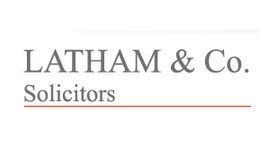 At Latham and Co we seek to offer a local and personal yet professional service for all of our clients, whether individuals or businesses. Our "roots" go back to the late 1700's, and we have offices

in Loughborough and Melton Mowbray. We have a wide knowledge of the area, local authorities, local lawyers and other organisations and can use our contacts and knowledge to your benefit.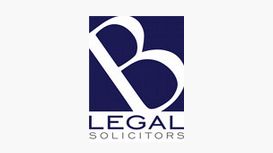 We are a professional and approachable law firm providing a comprehensive range of legal services to individuals and businesses, now based across sites in Beaconsfield, Marlow, Henley On Thames and

High Wycombe, covering Buckinghamshire, Oxfordshire and the Thames Valley. We have a focused team of lawyers/ solicitors dedicated to providing you with a quality service.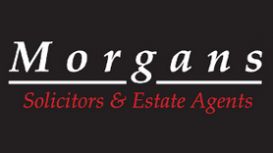 Get instant access to our entire property portfolio when you're on the move with our free mobile app. When you need property, legal or financial advice, contact Morgans for a free initial

consultation. Established in 1993, Morgans is a leading firm of Solicitors, Estate Agents, Independent Financial Advisers and Letting Agents based in Dunfermline, providing a comprehensive legal service to personal and business clients.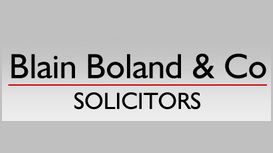 Whatever your needs, we can help. Blain Boland is a firm of Solicitors with offices in Ellesmere Port and Willaston offering legal advice and support services to a wide range of businesses and

individuals. At Blain Boland we provide a professional and affordable solution to meet all of your legal advisory needs.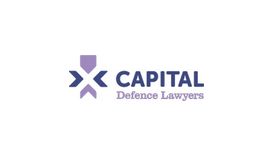 As well as being one of the major presences in Edinburgh and Haddington Sheriff and Justice of the Peace Courts, we are also known and respected throughout Scotland for our work in the High Court of

Justiciary, the Court of Appeal, and the Supreme Court.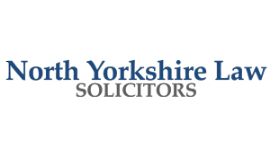 At North Yorkshire Law your needs will be addressed by highly trained, professional staff who are committed to providing a fast and effective service, whatever your problem or background. This website

offers an introduction to our services alongside staff profiles and office locations. Ultimately, if you require advice we would like you to get in touch whether it is via info@northyorkshirelaw.com, the telephone or through our enquiry form.
---
There is a whole number of reasons why you may want or need to engage with the service of a solicitor. No matter your reason, if you are in need of a good solicitor, it is understandable that you don't know where to begin with when searching for one. With so many solicitors offering their services in your area, it is easy to get overwhelmed by the many options, especially in this pretty stressful time of your life, when you need the help of a solicitor. Whatever you legal problem is, finding the right solicitor may turn into a challenge. However, finding a reliable, experienced, and knowledgeable solicitor is also very crucial and important for resolving your legal problem. With thousands and thousands of solicitors and firms in the country, no one has the time, energy, or even desire to go through all of them, make a research, and based on that find the right solicitors. It is about time to start narrowing down the list as much as you can and find the quickest and most effective way to target and find the right solicitor for your needs and case. Here are some helpful ideas and tips on how to find the right solicitor in this article.
Common Reasons Why You Need a Solicitor
Here is a list of some of the most common reasons and legal problems why people will be in need of the help of a solicitor. However, keep in mind that in case your legal problem is not mentioned here, it doesn't mean that a solicitor will not be able to help you. Always make sure to contact a solicitor and share as much about your legal problem as possible, so they will be able to decide whether they have the experience and knowledge to help you or not.
• An accident at work
• A road traffic accident
• Clinical negligence
• An industrial disease
• An unfair dismissal claim
• A settlement agreement
• A discrimination claim
• A constructive dismissal claim
Get Recommendations for a Solicitor
First things first, no matter what type of a professional you are looking for, a solicitor included, you start by checking out recommendations and referrals from people you know and you trust and they have an experience with a solicitor. Recommendations and referrals for a solicitor are always helpful and a very high proportions of the new clients of a solicitor come from word of mouth and recommendations. However, make sure that recommendations are for a solicitor who is working on a relevant to your legal problem field and they can actually help you, otherwise you will waste your time. There are different legal disciplines and a solicitor will be experienced and focused in one or a couple of them. So make sure to research the solicitors with the right expertise to help you resolve your legal problem.
When Choosing a Solicitor: The Bigger Firm Does Not Mean the Better
Just because a firm of solicitors is a big one, it does not mean that is a good and reliable firm. However, it often means that a big solicitor firm will have a big advertising budget. In fact, a smaller solicitor firm will be able to provide you with a lot more personal attention and care and spend more time on helping your case.
It Is Not Necessarily to Hire a Local Solicitor
Most of the people will opt for a solicitor in their area, assuming it will be easier to work with a local solicitor. Communication with your solicitor now is no more limited by meetings in person, thanks to the digital area we live in, it is so easy to speak to your solicitor at any moment you need their help. Of course, there is nothing wrong if you decide to work with a local solicitor, if you find them to be the right choice for you. However, just keep in mind you are not limited.
Communication with the Solicitor is Important
Of course, communication is the most important thing you and your professional legal advisor and representative will have in the context of your relationship. Poor communication can definitely be a deal breaker. That is why you want to choose a solicitor who is good at communicating with you and you feel comfortable enough to share all details of your legal problem with them. You want to work with a professional, who can always take your calls or give back calls and, in general, is ready to speak to you whenever you need their help, assistance, and advice. Honest and clear communication is so important for the relationship shared between you and your solicitor and it will often determine if you decide to continue working with them or switch to another specialist in the branch.
Check Out Online Reviews for a Solicitor
Of course, besides getting recommendations and referrals from people you know in person, you can always check what the online space has to offer. There are many reviews and people sharing their impressions and opinions about solicitors they have hired for a bunch of different sorts of legal problems. It is a good way to gather additional recommendations and you can often base your decision on all the opinions you have collected and checked both online and offline. However, be aware of the fact there may be some biased and subjective reviews so don't approach every review with trust.
When Choosing a Solicitor, Go With Your Guts
All of the tips and ideas shared above will help you narrow down your list of potential professionals to hire, however, at the end of the day you should also trust your instinct and go with your guts. In order to make your instinct help you, make sure you meet the solicitor you consider hiring in person and speak to them. It will be easier for you to make a final decision you won't regret once you have spoke to the solicitor and asked all your questions, deciding based on the answers you get.
Common reasons why you need a solicitor
Get recommendations for a solicitor
When choosing a solicitor: the bigger firm does not mean the better
It is not necessarily to hire a local solicitor
Communication with the solicitor is important
Check out online reviews for a solicitor
When choosing a solicitor, go with your guts