Recommended Solicitors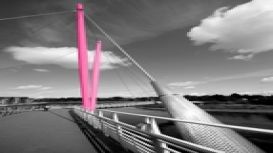 Our goal is to be recognised as the law firm of choice for quality businesses and high net worth individuals. We are defined by a quality of advice and service that we feel differentiates us. Fielden

Marshall Glover Strutt is a trading name of FMGS Law Limited, which is authorised and regulated by the Solicitors Regulation Authority. The governing rules can be found at www.sra.org.uk.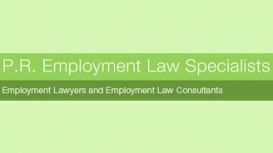 Our firm is set up in an innovative way, making good use of available technology, and is gradually expanding. Our set up enables us to be flexible and give a very personal and bespoke service, whilst

offering competitive rates. Occasionally other areas of law can become relevant to an employment issue. All of our lawyers are qualified in other areas of law and two of them have experience of working in other areas, including commercial law and personal injury.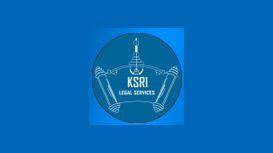 Please note that the information and any commentary on the law contained in this site is provided free of charge for information purposes only. Every reasonable effort is made to make the information

and commentary accurate and up to date, but no responsibility for its accuracy and correctness, or for any consequences of relying on it, is assumed by the author or the publisher.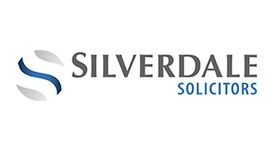 We've been looking after peoples needs for a long time now and thats down to the high quality, cost effective practical legal solutions. We have services for you as an individual or as a business. Our

solicitors firm is based in Central Manchester so it wont be too difficult for you to come and pay us a visit, we are always happy to help. Deliver high quality legal services in a friendly but professional way. We've developed a strong reputation, based on our ability to put your needs first.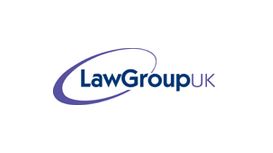 LawGroup UK was formed in 1988 to provide an innovative and effective response to the challenges facing the legal profession. With member offices in England, Scotland and Wales, LawGroup UK is the

leading network of independent solicitors' practices in the UK. Over the past two decades, LawGroup UK has assisted many firms to "move to the next level" in terms of practice development, efficiency, fee growth and practice profitability.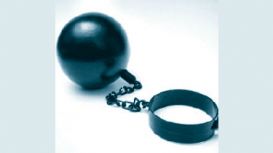 quantuslawsolicitors.co.uk
At Quantus Law Solicitors we are different. We are a no appointment Law Firm. Our professional, qualified legal team is specifically trained and widely experienced in this field of law. We deal with

accident claims day in day out giving us a unique in-sight and working relationship with nearly all the compensation payers. The benefit to our clients is claims are handled more quickly, efficiently and more successfully. Our approach to our clients is different too.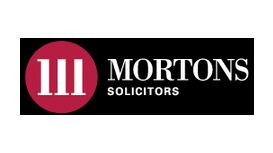 These can be complex areas and it is vital to ensure that you obtain expert advice and that any documents are prepared correctly as failure to do can lead to your wishes being unenforceable. Private

Client work is undertaken at both Sunderland and Seaham. Where necessary, we are happy to make arrangements to visit you at home or other convenient location (external visits will however incur and additional cost).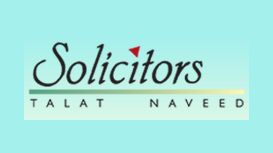 talatnaveedsolicitors.com
Our team is large enough to support and provide cover for the most complex and largest scale transactions we handle for our clients whilst remaining of a size where we can retain a genuine interest

and personal knowledge of our clients and their affairs. Rather than being assigned to a varying team of lawyers our clients maintain long term personal contact with individual professionals who will service their business, commercial and family needs over the years and not uncommonly the generations.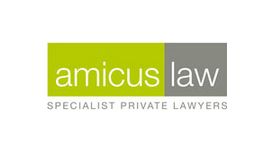 Our services have been designed specifically to help individuals across Somerset manage their legal affairs more conveniently and comprehensively. There is usually something of importance at stake for

lawyers to be involved and one of the great advantages of working with us, as a smaller, more personal firm, is that you can be confident that an experienced lawyer, that knows your individual circumstances, is closely involved in your case.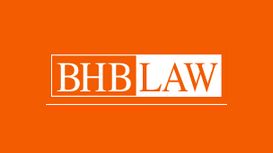 BHB Law has extensive experience within the field of immigration law. We provide specialist advice and support with visas, sponsor licenses, business and student visas, citizenship and asylum seekers.

BHB Law also works with U.K. companies to bring talent to the UK. Providing first class immigration services through a highly efficient legal practice that will keep costs low and thereby bring exceptional value to both businesses and individual clients.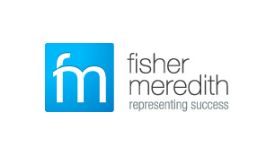 We know that when you are faced with a legal problem you'll want it resolved quickly and without fuss. Fisher Meredith is a London based law firm that has been providing successful outcomes for

individuals and businesses since 1975. Our promise is to help you solve your legal problems, with cost-effective legal advice in a language you understand.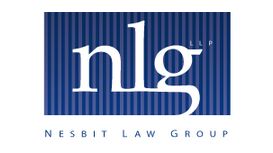 We are a professional, modern, and approachable firm, taking pride in offering excellent customer service to our clients. We will deal with your claim efficiently and with meticulous care, whilst

keeping you informed of our progress every step of the way.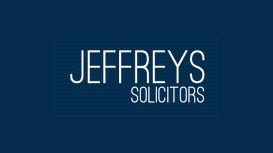 Jeffreys Solicitors have a wealth of nationwide court agency experience at County Court level in England and Wales. All advocates are fully trained by us and have extensive knowledge of the applicable

CPR and relevant case law, and will as a minimum hold LPC, BVC or ILEX qualifications.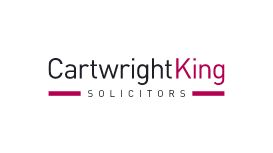 Macnab Clarke is a specialist criminal defence firm. Our lawyers are dedicated to providing a professional and supportive service to clients facing all types of criminal offences, including charges of

drug offences and motoring offences. Established in Abingdon in 2002, the firm is recognised as one of the leading criminal law firms in Oxfordshire. This reputation has been built on results.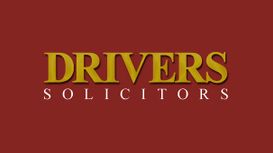 Whatever your needs, we can help. Drivers is a firm of Solicitors based in the City of York and the North Yorkshire market town of Malton offering legal advice and support services to a wide range of

businesses and individuals. At Drivers we provide a professional and affordable solution to meet all of your legal advisory needs.
---
There is a whole number of reasons why you may want or need to engage with the service of a solicitor. No matter your reason, if you are in need of a good solicitor, it is understandable that you don't know where to begin with when searching for one. With so many solicitors offering their services in your area, it is easy to get overwhelmed by the many options, especially in this pretty stressful time of your life, when you need the help of a solicitor. Whatever you legal problem is, finding the right solicitor may turn into a challenge. However, finding a reliable, experienced, and knowledgeable solicitor is also very crucial and important for resolving your legal problem. With thousands and thousands of solicitors and firms in the country, no one has the time, energy, or even desire to go through all of them, make a research, and based on that find the right solicitors. It is about time to start narrowing down the list as much as you can and find the quickest and most effective way to target and find the right solicitor for your needs and case. Here are some helpful ideas and tips on how to find the right solicitor in this article.
Common Reasons Why You Need a Solicitor
Here is a list of some of the most common reasons and legal problems why people will be in need of the help of a solicitor. However, keep in mind that in case your legal problem is not mentioned here, it doesn't mean that a solicitor will not be able to help you. Always make sure to contact a solicitor and share as much about your legal problem as possible, so they will be able to decide whether they have the experience and knowledge to help you or not.
• An accident at work
• A road traffic accident
• Clinical negligence
• An industrial disease
• An unfair dismissal claim
• A settlement agreement
• A discrimination claim
• A constructive dismissal claim
Get Recommendations for a Solicitor
First things first, no matter what type of a professional you are looking for, a solicitor included, you start by checking out recommendations and referrals from people you know and you trust and they have an experience with a solicitor. Recommendations and referrals for a solicitor are always helpful and a very high proportions of the new clients of a solicitor come from word of mouth and recommendations. However, make sure that recommendations are for a solicitor who is working on a relevant to your legal problem field and they can actually help you, otherwise you will waste your time. There are different legal disciplines and a solicitor will be experienced and focused in one or a couple of them. So make sure to research the solicitors with the right expertise to help you resolve your legal problem.
When Choosing a Solicitor: The Bigger Firm Does Not Mean the Better
Just because a firm of solicitors is a big one, it does not mean that is a good and reliable firm. However, it often means that a big solicitor firm will have a big advertising budget. In fact, a smaller solicitor firm will be able to provide you with a lot more personal attention and care and spend more time on helping your case.
It Is Not Necessarily to Hire a Local Solicitor
Most of the people will opt for a solicitor in their area, assuming it will be easier to work with a local solicitor. Communication with your solicitor now is no more limited by meetings in person, thanks to the digital area we live in, it is so easy to speak to your solicitor at any moment you need their help. Of course, there is nothing wrong if you decide to work with a local solicitor, if you find them to be the right choice for you. However, just keep in mind you are not limited.
Communication with the Solicitor is Important
Of course, communication is the most important thing you and your professional legal advisor and representative will have in the context of your relationship. Poor communication can definitely be a deal breaker. That is why you want to choose a solicitor who is good at communicating with you and you feel comfortable enough to share all details of your legal problem with them. You want to work with a professional, who can always take your calls or give back calls and, in general, is ready to speak to you whenever you need their help, assistance, and advice. Honest and clear communication is so important for the relationship shared between you and your solicitor and it will often determine if you decide to continue working with them or switch to another specialist in the branch.
Check Out Online Reviews for a Solicitor
Of course, besides getting recommendations and referrals from people you know in person, you can always check what the online space has to offer. There are many reviews and people sharing their impressions and opinions about solicitors they have hired for a bunch of different sorts of legal problems. It is a good way to gather additional recommendations and you can often base your decision on all the opinions you have collected and checked both online and offline. However, be aware of the fact there may be some biased and subjective reviews so don't approach every review with trust.
When Choosing a Solicitor, Go With Your Guts
All of the tips and ideas shared above will help you narrow down your list of potential professionals to hire, however, at the end of the day you should also trust your instinct and go with your guts. In order to make your instinct help you, make sure you meet the solicitor you consider hiring in person and speak to them. It will be easier for you to make a final decision you won't regret once you have spoke to the solicitor and asked all your questions, deciding based on the answers you get.
Common reasons why you need a solicitor
Get recommendations for a solicitor
When choosing a solicitor: the bigger firm does not mean the better
It is not necessarily to hire a local solicitor
Communication with the solicitor is important
Check out online reviews for a solicitor
When choosing a solicitor, go with your guts