Recommended Solicitors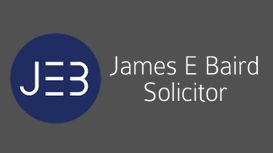 Established in 1991 James E Baird Solicitor is a local Sunderland based law firm that takes pride in delivering practical, high quality legal advice at competitive prices. We have developed a

reputation for quality and efficiency throughout the North East of England, whilst satisfying growing client demands. At James E Baird Solicitor we endeavour to build a long lasting relationship with our clients, ensuring they receive all the legal help they need.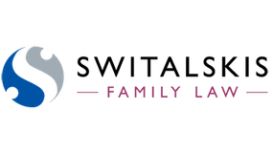 switalskisfamilylaw.co.uk
If you're going through a split, our family law and divorce solicitors can help. We offer fixed fee divorce, and can also help if you and your ex-partner have disputes over finances, property or

children. Our friendly family law solicitors are based in Wakefield, Leeds, Bradford, Halifax, Huddersfield, Dewsbury, Pontefract and York. If you need advice about divorce or any family law problem, call us today for a free consultation.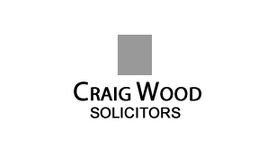 We offer free initial consultations regardless of what charge you are facing: Road Traffic Offences, Public Disorder, Drugs, Firearms, Theft, Fraud, Dishonesty, Crimes of Violence & Knife Crimes.

Being accused of a criminal offence can be an extremely worrying experience for any individual and we recommend that you contact us as soon as possible to receive expert legal advice.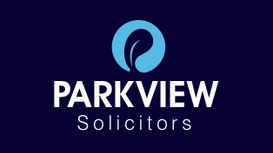 I just want to thanks Ms Sumeah on her exceptional customer service. I had a query related naturalization and i spoke and emailed different firms of solicitors but most of them were just in a rush or

not bothered to help or advise you on the phone. Then i tried Parkview solicitors and spoke to Ms Sumeah who was really nice and listened to me carefully with patience all the way and advised me in detail with logic rather than just get rid of me. I received excellent service from Ms Sumeah.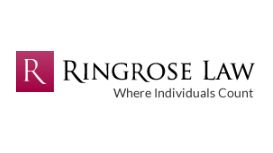 At Ringrose Law we are committed to supporting the local community that we work in and over the next 12 months we will be giving away £1,000 each to six local community projects across Lincolnshire

and Newark. So, if you are involved in a local community project, sports club, youth club, volunteer group or charity and would like the opportunity to be in a chance of receiving £1,000 for your grand idea then please keep reading.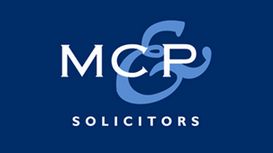 Metcalfe Copeman & Pettefar Solicitors is a long established firm of solicitors based in East Anglia, with offices in King's Lynn, Peterborough, Thetford and Wisbech. We deal with most areas of law,

both private and commercial, and our lawyers pride themselves on their professional, friendly, cost-effective service.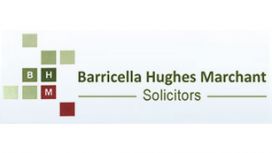 In addition to assistance and representation during police station interviews and representation in Magistrates', Crown and Youth Courts, our partners can help with Criminal Case Preparation, Advice

on Evidence, Plea, Likely Result and Sentence; Defending CPS and Public Agency Prosecutions and Behaviour Order Applications e.g.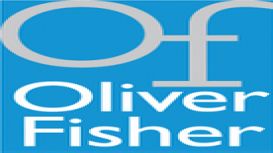 Established more than 50 years ago our solicitors and lawyers have been involved in many ground breaking decisions in Court of Appeal cases and House of Lords cases. Our hard earned reputation is

based on traditional values and our aim is to provide high quality legal advice to all of our clients.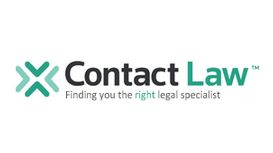 Contact Law is the UK's leading provider of client-solicitor introductions. We set ourselves up to make it easier for consumers and businesses to select the best solicitor (or other type of legal

representative) for their needs. We also provide a simple and effective way for law firms to market themselves to these clients.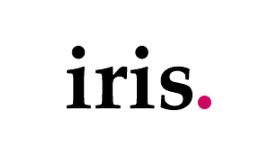 Comprised of highly qualified, experienced and accredited Lawyers and Solicitor-Advocates, we offer high quality specialist advice and representation in various areas of law, including Family Law,

Housing & Debt Law, Residential and Commercial Conveyancing, Employment Law, Wills and Probate, Civil Litigation and Contract Disputes, Business Law/Commercial Issues and Landlord and Tenant. We also provide specialist legal advice and assistance in all aspects of Immigration Law.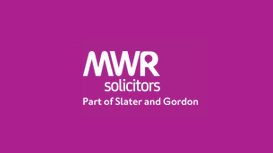 MWR is part of Slater and Gordon Lawyers which is one of the largest law firms in the UK. MWR is one of Lancashire's longest serving law firms with over 100 years of serving our clients. We specialise

in Personal Injury Compensation Claims and over the years we have won millions of pounds in compensation for our clients. We're committed to helping our clients get the compensation they deserve to help them get on with their lives.
Family Law Group Ltd is a firm of Solicitors dedicated exclusively to Family Law, making us experts in our field. The specialist nature of our practice means that we understand the difficulties you

may be facing and our aim is to help our clients when they need it most. We aim to deal with emergency cases out of office hours and all other cases within office hours.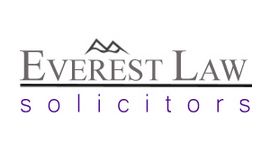 everestlawsolicitors.co.uk
We aim to provide with the best legal advice in a practical, open, and commercially sensible way at a price you can afford. The Firm prides itself on its ability to understand the commercial as well

as the legal aspects of the problems facing by clients and seeks to give practical and commonsense advice to its clients. The firm also seeks to provide value for money for its clients and endeavours to keep fees at a reasonable level.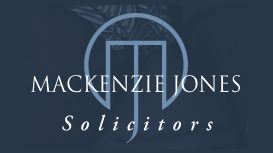 At Mackenzie Jones we're passionate about providing our clients with the best legal advice, guidance and support. We have built up our business based on trust and results. The majority of our work is

from returning clients and recommendations. Our purpose, which focuses on our clients, is to deliver an excellent quality service that combines experience, dedication, technology and innovative legal thinking that only has our clients' interests at heart.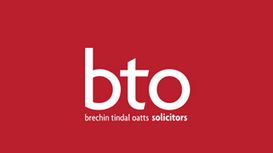 We like collaborative practice at bto as this is what we do most of. Collaborative Practice also suits most couples. We find that most people are able to sit in the same room as their spouse/ partner

but they really like the idea of having their legal representative with them! Often people don't want to go to court and many are relieved to find out that Collaborative Practice makes both parties commit to not doing that.
---
There is a whole number of reasons why you may want or need to engage with the service of a solicitor. No matter your reason, if you are in need of a good solicitor, it is understandable that you don't know where to begin with when searching for one. With so many solicitors offering their services in your area, it is easy to get overwhelmed by the many options, especially in this pretty stressful time of your life, when you need the help of a solicitor. Whatever you legal problem is, finding the right solicitor may turn into a challenge. However, finding a reliable, experienced, and knowledgeable solicitor is also very crucial and important for resolving your legal problem. With thousands and thousands of solicitors and firms in the country, no one has the time, energy, or even desire to go through all of them, make a research, and based on that find the right solicitors. It is about time to start narrowing down the list as much as you can and find the quickest and most effective way to target and find the right solicitor for your needs and case. Here are some helpful ideas and tips on how to find the right solicitor in this article.
Common Reasons Why You Need a Solicitor
Here is a list of some of the most common reasons and legal problems why people will be in need of the help of a solicitor. However, keep in mind that in case your legal problem is not mentioned here, it doesn't mean that a solicitor will not be able to help you. Always make sure to contact a solicitor and share as much about your legal problem as possible, so they will be able to decide whether they have the experience and knowledge to help you or not.
• An accident at work
• A road traffic accident
• Clinical negligence
• An industrial disease
• An unfair dismissal claim
• A settlement agreement
• A discrimination claim
• A constructive dismissal claim
Get Recommendations for a Solicitor
First things first, no matter what type of a professional you are looking for, a solicitor included, you start by checking out recommendations and referrals from people you know and you trust and they have an experience with a solicitor. Recommendations and referrals for a solicitor are always helpful and a very high proportions of the new clients of a solicitor come from word of mouth and recommendations. However, make sure that recommendations are for a solicitor who is working on a relevant to your legal problem field and they can actually help you, otherwise you will waste your time. There are different legal disciplines and a solicitor will be experienced and focused in one or a couple of them. So make sure to research the solicitors with the right expertise to help you resolve your legal problem.
When Choosing a Solicitor: The Bigger Firm Does Not Mean the Better
Just because a firm of solicitors is a big one, it does not mean that is a good and reliable firm. However, it often means that a big solicitor firm will have a big advertising budget. In fact, a smaller solicitor firm will be able to provide you with a lot more personal attention and care and spend more time on helping your case.
It Is Not Necessarily to Hire a Local Solicitor
Most of the people will opt for a solicitor in their area, assuming it will be easier to work with a local solicitor. Communication with your solicitor now is no more limited by meetings in person, thanks to the digital area we live in, it is so easy to speak to your solicitor at any moment you need their help. Of course, there is nothing wrong if you decide to work with a local solicitor, if you find them to be the right choice for you. However, just keep in mind you are not limited.
Communication with the Solicitor is Important
Of course, communication is the most important thing you and your professional legal advisor and representative will have in the context of your relationship. Poor communication can definitely be a deal breaker. That is why you want to choose a solicitor who is good at communicating with you and you feel comfortable enough to share all details of your legal problem with them. You want to work with a professional, who can always take your calls or give back calls and, in general, is ready to speak to you whenever you need their help, assistance, and advice. Honest and clear communication is so important for the relationship shared between you and your solicitor and it will often determine if you decide to continue working with them or switch to another specialist in the branch.
Check Out Online Reviews for a Solicitor
Of course, besides getting recommendations and referrals from people you know in person, you can always check what the online space has to offer. There are many reviews and people sharing their impressions and opinions about solicitors they have hired for a bunch of different sorts of legal problems. It is a good way to gather additional recommendations and you can often base your decision on all the opinions you have collected and checked both online and offline. However, be aware of the fact there may be some biased and subjective reviews so don't approach every review with trust.
When Choosing a Solicitor, Go With Your Guts
All of the tips and ideas shared above will help you narrow down your list of potential professionals to hire, however, at the end of the day you should also trust your instinct and go with your guts. In order to make your instinct help you, make sure you meet the solicitor you consider hiring in person and speak to them. It will be easier for you to make a final decision you won't regret once you have spoke to the solicitor and asked all your questions, deciding based on the answers you get.
Common reasons why you need a solicitor
Get recommendations for a solicitor
When choosing a solicitor: the bigger firm does not mean the better
It is not necessarily to hire a local solicitor
Communication with the solicitor is important
Check out online reviews for a solicitor
When choosing a solicitor, go with your guts