Recommended Solicitors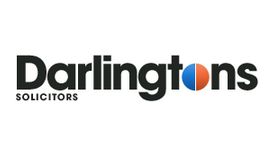 family-law-solicitors.com
Taking the right legal advice from a specialist family lawyer you can trust is therefore essential in helping you ease the emotional burden. Our solicitors take a more holistic approach to family law.

We get to know our clients in order to understand the issues they face and what is most important to them.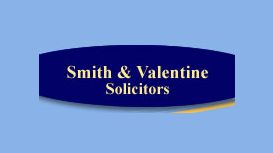 Smith & Valentine is a modern forward thinking firm of solicitors based in Girvan, South Ayrshire on the coast of South West Scotland. Legal Services have been provided under the Smith & Valentine

name to the local rural community of Ayrshire and to commercial clients in the South of Scotland since the early 1900's.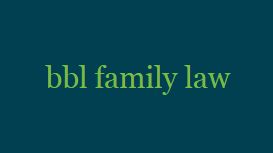 The partners of the firm are experienced litigators, mediators and skilled negotiators, and are actively involved in developing new methods of resolving family breakdown. We are the only specialist

family law practice in this part of the country to offer the full range of traditional legal services, together with mediation and collaborative law. We do not litigate for the sake of it. We combine the best elements of an efficient and innovative organisation, with friendly and practical advice.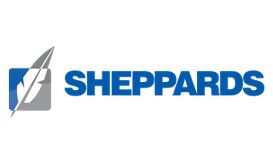 sheppards-solicitors.co.uk
Sheppards Solicitors offer a full range of legal services for individuals and businesses across the whole spectrum of the Criminal Justice and Motor Defence areas of law. We offer the highest

standards of professionalism to all clients. Whatever advice you need, support will be provided by an experienced team committed to achieving the best possible outcome for you. Our team of highly experienced specialists are on hand to guide and represent you at all times.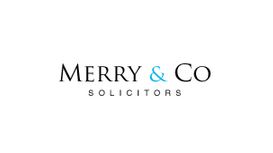 Merry & Co Solicitors provides high quality legal advice in a friendly and relaxed environment. We work hard to give good value for money, and offer free quotes for all private client work. The firm's

aim is to provide a professional, proficient and personal service to all clients irrespective of their individual circumstances. We are able to advise on a range of legal matters. Home visits can be arranged if necessary, particularly to cater for the less mobile client.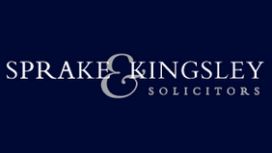 We are proud to have been helping you, your family and your business with your legal affairs for over 200 years, offering a range of practical legal advice through all economic conditions. We have

strong family roots in the local community and still remain true to our original values - to provide sound advice at a reasonable cost. We look forward to continuing the very highest standard of service for many generations to come.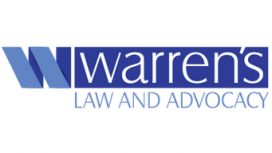 We have extensive experience in all types of criminal cases, prison law, family relationships and divorce, and regulatory and professional discipline. We represent clients nationally and

internationally in Investigations relating to Money Laundering, complex Mortgage Fraud, SFO Investigations and Corporate Internal Investigations.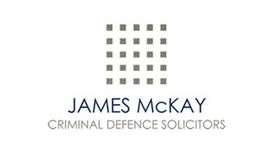 James McKay Solicitors specialise in criminal defence and we provide the entire range of services for criminal court cases, ranging from the High Court to Sheriff and Jury, and Sheriff and District

Courts. We can advise on any form of criminal procedure including questioning, detention or arrest by the police. We can also advise whether you qualify for Legal Aid.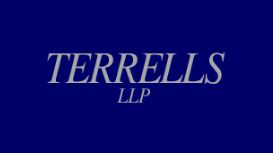 We know how distressing family problems can be. We help clients face these desperate situations daily and achieve the best possible outcome for them. We will provide advice, tell you where you stand

legally, how the law can help you and what you should do next.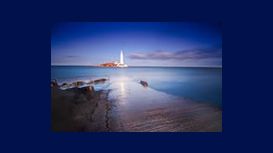 We are a firm of solicitors based in the North East of England. We deal with buying and selling domestic and commercial property, the law relating to family breakup, and wills, probate and elderly

client work. If you are planning on moving house or buying a home for the first time, why not get a free, instant, no obligation quote?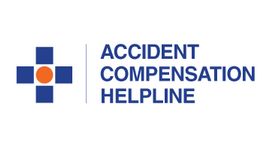 Accident Compensation Helpline is one of the UK's leading personal injury claim specialists. We help those who've suffered an injury through no fault of their own to claim the full compensation they

are legally entitled to. Claiming compensation does not have to be difficult. Accident Compensation Helpline make the process of claiming compensation as simple and straightforward as possible for you.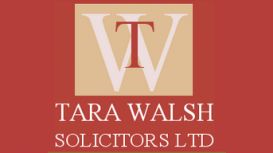 tarawalshsolicitors.co.uk
Established by Tara Walsh LL.B, Tara Walsh Solicitors, located in Newry Co. Down, have become one of the leading legal practices in Northern Ireland specialising in various sectors including family

law, criminal law, litigation and probate. Over the years the practice has grown steadily and is staffed by a professional team of Solicitors and Administration Staff whose aim is to provide all clients with efficient and professional legal services.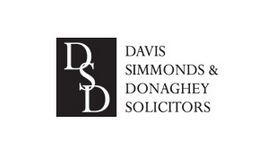 Founded by Lynn Davis, Chris Simmonds and Peter Donaghey, DSD Law is an energetic and innovative firm of solicitors. At DSD Law we aim to put our clients at ease in a relaxed, friendly atmosphere. We

give top quality legal advice and offer discretion and understanding in what can sometimes be very difficult circumstances for our clients. We currently operate from two locations in Kent, Gillingham (our Head Office) and Herne Bay.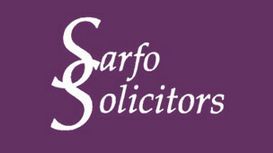 sarfosolicitorscambridge.co.uk
At Sarfo Solicitors we provide a professional, reliable and recognised solicitors practice offering legal representation throughout East Anglia. Established in 1999, we have a wealth of experience in

a range of legal cases. Specialising in criminal law and motoring law, our team of solicitors strive to achieve the highest level of client care possible, regardless of background, or nature of the case.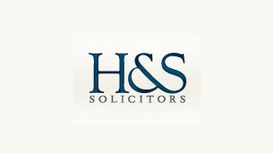 We are a London based professional firm of immigration solicitors who are dedicated to providing both private and business clients with the highest quality legal advice and representation. With our

competitive fees and our friendly personable approach, we hope that you will come to us for all your immigration needs. Are you looking for clear and no nonsense immigration advice and assistance that delivers results?
---
There is a whole number of reasons why you may want or need to engage with the service of a solicitor. No matter your reason, if you are in need of a good solicitor, it is understandable that you don't know where to begin with when searching for one. With so many solicitors offering their services in your area, it is easy to get overwhelmed by the many options, especially in this pretty stressful time of your life, when you need the help of a solicitor. Whatever you legal problem is, finding the right solicitor may turn into a challenge. However, finding a reliable, experienced, and knowledgeable solicitor is also very crucial and important for resolving your legal problem. With thousands and thousands of solicitors and firms in the country, no one has the time, energy, or even desire to go through all of them, make a research, and based on that find the right solicitors. It is about time to start narrowing down the list as much as you can and find the quickest and most effective way to target and find the right solicitor for your needs and case. Here are some helpful ideas and tips on how to find the right solicitor in this article.
Common Reasons Why You Need a Solicitor
Here is a list of some of the most common reasons and legal problems why people will be in need of the help of a solicitor. However, keep in mind that in case your legal problem is not mentioned here, it doesn't mean that a solicitor will not be able to help you. Always make sure to contact a solicitor and share as much about your legal problem as possible, so they will be able to decide whether they have the experience and knowledge to help you or not.
• An accident at work
• A road traffic accident
• Clinical negligence
• An industrial disease
• An unfair dismissal claim
• A settlement agreement
• A discrimination claim
• A constructive dismissal claim
Get Recommendations for a Solicitor
First things first, no matter what type of a professional you are looking for, a solicitor included, you start by checking out recommendations and referrals from people you know and you trust and they have an experience with a solicitor. Recommendations and referrals for a solicitor are always helpful and a very high proportions of the new clients of a solicitor come from word of mouth and recommendations. However, make sure that recommendations are for a solicitor who is working on a relevant to your legal problem field and they can actually help you, otherwise you will waste your time. There are different legal disciplines and a solicitor will be experienced and focused in one or a couple of them. So make sure to research the solicitors with the right expertise to help you resolve your legal problem.
When Choosing a Solicitor: The Bigger Firm Does Not Mean the Better
Just because a firm of solicitors is a big one, it does not mean that is a good and reliable firm. However, it often means that a big solicitor firm will have a big advertising budget. In fact, a smaller solicitor firm will be able to provide you with a lot more personal attention and care and spend more time on helping your case.
It Is Not Necessarily to Hire a Local Solicitor
Most of the people will opt for a solicitor in their area, assuming it will be easier to work with a local solicitor. Communication with your solicitor now is no more limited by meetings in person, thanks to the digital area we live in, it is so easy to speak to your solicitor at any moment you need their help. Of course, there is nothing wrong if you decide to work with a local solicitor, if you find them to be the right choice for you. However, just keep in mind you are not limited.
Communication with the Solicitor is Important
Of course, communication is the most important thing you and your professional legal advisor and representative will have in the context of your relationship. Poor communication can definitely be a deal breaker. That is why you want to choose a solicitor who is good at communicating with you and you feel comfortable enough to share all details of your legal problem with them. You want to work with a professional, who can always take your calls or give back calls and, in general, is ready to speak to you whenever you need their help, assistance, and advice. Honest and clear communication is so important for the relationship shared between you and your solicitor and it will often determine if you decide to continue working with them or switch to another specialist in the branch.
Check Out Online Reviews for a Solicitor
Of course, besides getting recommendations and referrals from people you know in person, you can always check what the online space has to offer. There are many reviews and people sharing their impressions and opinions about solicitors they have hired for a bunch of different sorts of legal problems. It is a good way to gather additional recommendations and you can often base your decision on all the opinions you have collected and checked both online and offline. However, be aware of the fact there may be some biased and subjective reviews so don't approach every review with trust.
When Choosing a Solicitor, Go With Your Guts
All of the tips and ideas shared above will help you narrow down your list of potential professionals to hire, however, at the end of the day you should also trust your instinct and go with your guts. In order to make your instinct help you, make sure you meet the solicitor you consider hiring in person and speak to them. It will be easier for you to make a final decision you won't regret once you have spoke to the solicitor and asked all your questions, deciding based on the answers you get.
Common reasons why you need a solicitor
Get recommendations for a solicitor
When choosing a solicitor: the bigger firm does not mean the better
It is not necessarily to hire a local solicitor
Communication with the solicitor is important
Check out online reviews for a solicitor
When choosing a solicitor, go with your guts