Recommended Solicitors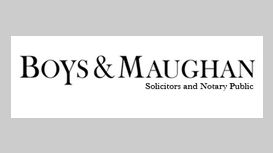 Boys & Maughan Solicitors are dedicated to helping people across Kent resolve their family problems. Our advice focuses on alternatives to court proceedings and is geared towards finding solutions and

lasting agreements, which look after the needs of our clients and interests of any children. Our team recognises the benefits to couples and their children of working together for the benefit of the whole family rather than focussing on conflict.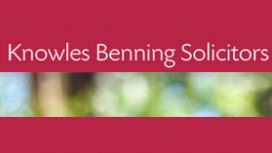 Knowles Benning is a local, long established solicitors practice, who have been providing legal services to individuals and businesses for over 250 years. We have three partners and over fifty staff

providing a full range of legal services, by specialist lawyers and their teams. Establishing and maintaining good relationships with our clients and helping them achieve their objectives in a professional and cost effective way is central to the way we do business.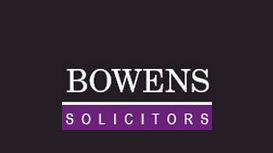 We are an independent law firm committed to providing a professional and reliable legal service, and at a reasonable cost. The firm has been awarded the Lexcel quality mark for over eight years. This

accreditation covers a range of 'excellence' standards in the management of the practice and delivery of legal services to clients.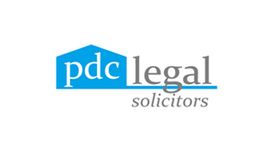 Establised in 2010, PDC Legal's committed staff bring years of experience of working with Private and Social Landlords, representing them at both the Leasehold Valuation Tribunal and the County Court.

A fast growing legal practice in the area of service charge and ground rent recovery, PDC offers an unrivalled client focused service to all its clients. Whether a property developer, management company, managing agents.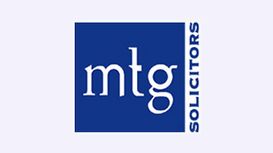 Blending the familiarity and dependability of a traditional legal practice with a modern mindset and results-driven approach. The legal landscape is always evolving so our firm continues to develop to

meet the needs of clients. We have diversified into many specialist areas to provide a one-stop legal service to individuals and businesses across West London and Middlesex.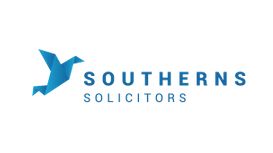 At Southerns we are committed to providing an outstanding service to our clients, combining up to date and specialised legal knowledge with a down to earth approach. We value our clients and their

businesses. We offer a full range of legal services to meet the needs of both our commercial and individual clients across the North West of England from our 5 offices in Burnley, Blackpool, Nelson and Colne.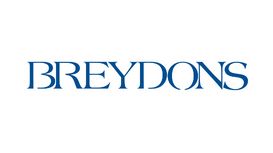 With vast experience, expertise and a reputation for outstanding results and service, Breydons are here for you 24 hours a day, 7 days a week, 365 days a year. As part of our levels of service we

would be delighted to meet with you to discuss your requirements at a location, date and time that is convenient for you. We have successfully passed two Peer Review audits where independent professionals assess the quality of the work that we provide to our clients.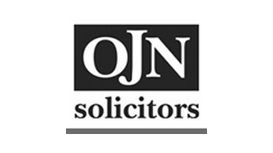 OJN Solicitors was established in 2006 to provide efficient, cost effective and expert solutions to businesses and individuals. If you need help with your business or personal affairs, you need to be

confident that your solicitors will provide you with excellent professional support and advice, at competitive prices.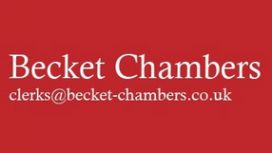 We are friendly and approachable and provide pragmatic advice to our clients, combined with unrivalled specialist knowledge across our practice areas. Chambers is proud of its reputation for

excellence in all areas of advocacy and advisory work which continues to grow throughout Kent and the South East. We aim to provide the highest quality of service possible at all times.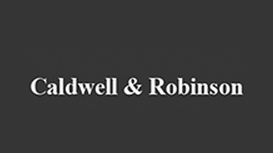 The firm consists of a team of very experienced lawyers, each of which is an expert in their own field. We have developed a number of niche practice areas and work closely with our clients to find

commercial and pragmatic solutions to legal issues which arise during the course their businesses from time to time.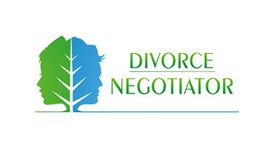 Back in the 90s I, Carol Sullivan, studied law with the Chartered Institute of Legal Executives and enjoyed the areas of Criminal and Matrimonial law far more than I did Conveyancing or Land Law. I

Qualified in 1996 then worked for Crown Prosecution Service for a few years and what an eye opener that was.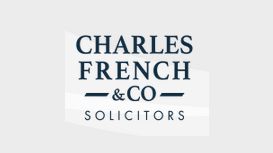 Charles French & Co is a law firm based in Truro and St. Austell which provides advice on Commercial Property, Residential Conveyancing, Civil Litigation and Wills, Probate and Trusts. We are

commercially minded lawyers who use a common sense approach to provide an efficient and cost effective service to our clients.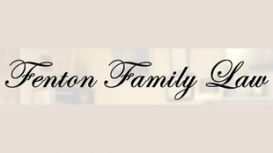 If you need legal advice about family issues it probably means you have things happening in your life at the moment that are difficult. I have practised family law for thirty years and trained as a

specialist collaborative lawyer. This experience has convinced me that the best way to resolve family disputes and issues is by discussion, collaboration and agreement.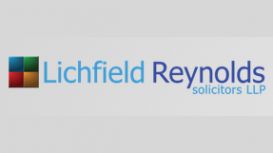 Lichfield Reynolds has been established for over 40 years. We have been awarded the Legal Services Commission's specialist quality mark standard in Crime and Family Law. The majority of our solicitors

have been independently assessed as reaching the standard required for specialist accreditation Panels and/or duty solicitor schemes.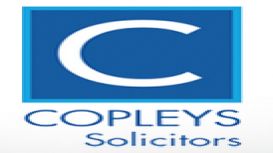 We are solicitors based in Huntingdon and St Ives extending our catchment area through Cambridgeshire. Our Partner led teams advise across ten areas of practice. Established in 1890 we have built our

reputation by looking after our clients' best interests. Copleys' commercial lawyers have extensive business experience across a wide range of industry sectors in and around Cambridgeshire.
---
There is a whole number of reasons why you may want or need to engage with the service of a solicitor. No matter your reason, if you are in need of a good solicitor, it is understandable that you don't know where to begin with when searching for one. With so many solicitors offering their services in your area, it is easy to get overwhelmed by the many options, especially in this pretty stressful time of your life, when you need the help of a solicitor. Whatever you legal problem is, finding the right solicitor may turn into a challenge. However, finding a reliable, experienced, and knowledgeable solicitor is also very crucial and important for resolving your legal problem. With thousands and thousands of solicitors and firms in the country, no one has the time, energy, or even desire to go through all of them, make a research, and based on that find the right solicitors. It is about time to start narrowing down the list as much as you can and find the quickest and most effective way to target and find the right solicitor for your needs and case. Here are some helpful ideas and tips on how to find the right solicitor in this article.
Common Reasons Why You Need a Solicitor
Here is a list of some of the most common reasons and legal problems why people will be in need of the help of a solicitor. However, keep in mind that in case your legal problem is not mentioned here, it doesn't mean that a solicitor will not be able to help you. Always make sure to contact a solicitor and share as much about your legal problem as possible, so they will be able to decide whether they have the experience and knowledge to help you or not.
• An accident at work
• A road traffic accident
• Clinical negligence
• An industrial disease
• An unfair dismissal claim
• A settlement agreement
• A discrimination claim
• A constructive dismissal claim
Get Recommendations for a Solicitor
First things first, no matter what type of a professional you are looking for, a solicitor included, you start by checking out recommendations and referrals from people you know and you trust and they have an experience with a solicitor. Recommendations and referrals for a solicitor are always helpful and a very high proportions of the new clients of a solicitor come from word of mouth and recommendations. However, make sure that recommendations are for a solicitor who is working on a relevant to your legal problem field and they can actually help you, otherwise you will waste your time. There are different legal disciplines and a solicitor will be experienced and focused in one or a couple of them. So make sure to research the solicitors with the right expertise to help you resolve your legal problem.
When Choosing a Solicitor: The Bigger Firm Does Not Mean the Better
Just because a firm of solicitors is a big one, it does not mean that is a good and reliable firm. However, it often means that a big solicitor firm will have a big advertising budget. In fact, a smaller solicitor firm will be able to provide you with a lot more personal attention and care and spend more time on helping your case.
It Is Not Necessarily to Hire a Local Solicitor
Most of the people will opt for a solicitor in their area, assuming it will be easier to work with a local solicitor. Communication with your solicitor now is no more limited by meetings in person, thanks to the digital area we live in, it is so easy to speak to your solicitor at any moment you need their help. Of course, there is nothing wrong if you decide to work with a local solicitor, if you find them to be the right choice for you. However, just keep in mind you are not limited.
Communication with the Solicitor is Important
Of course, communication is the most important thing you and your professional legal advisor and representative will have in the context of your relationship. Poor communication can definitely be a deal breaker. That is why you want to choose a solicitor who is good at communicating with you and you feel comfortable enough to share all details of your legal problem with them. You want to work with a professional, who can always take your calls or give back calls and, in general, is ready to speak to you whenever you need their help, assistance, and advice. Honest and clear communication is so important for the relationship shared between you and your solicitor and it will often determine if you decide to continue working with them or switch to another specialist in the branch.
Check Out Online Reviews for a Solicitor
Of course, besides getting recommendations and referrals from people you know in person, you can always check what the online space has to offer. There are many reviews and people sharing their impressions and opinions about solicitors they have hired for a bunch of different sorts of legal problems. It is a good way to gather additional recommendations and you can often base your decision on all the opinions you have collected and checked both online and offline. However, be aware of the fact there may be some biased and subjective reviews so don't approach every review with trust.
When Choosing a Solicitor, Go With Your Guts
All of the tips and ideas shared above will help you narrow down your list of potential professionals to hire, however, at the end of the day you should also trust your instinct and go with your guts. In order to make your instinct help you, make sure you meet the solicitor you consider hiring in person and speak to them. It will be easier for you to make a final decision you won't regret once you have spoke to the solicitor and asked all your questions, deciding based on the answers you get.
Common reasons why you need a solicitor
Get recommendations for a solicitor
When choosing a solicitor: the bigger firm does not mean the better
It is not necessarily to hire a local solicitor
Communication with the solicitor is important
Check out online reviews for a solicitor
When choosing a solicitor, go with your guts