Recommended Solicitors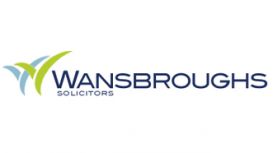 Wansbroughs is central Wiltshire's leading law firm with offices in Devizes and Melksham. We have extensive expertise in providing advice and assistance to both commercial and private clients. As well

as serving the Wiltshire community, we have clients throughout England and Wales. Originally, the firm was part of Wansbroughs in Bristol. We have been independent since 1989 and have grown rapidly since then - we now have over 90 staff and 16 partners.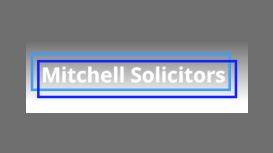 mitchell-solicitors.co.uk
We understand our clients and their particular needs and aim to achieve their objectives by providing clear and practical legal advice. Our honest and down to earth philosophy has earned us a

reputation for fairness and efficiency across a range of legal areas and prominent cases.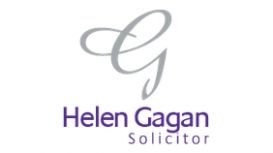 helengagansolicitor.co.uk
Helen Gagan Solicitor is a specialist private client law firm run by its sole principal, Helen Gagan a registered STEP Trust and Estates practitioner and a qualified Solicitor with over fifteen years'

experience specialising in dealing with Wills and Estate planning, Inheritance Tax planning, Probate and the Administration of Estates and Powers of Attorney and mental capacity issues.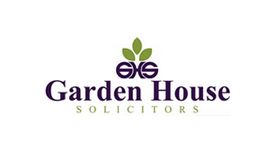 gardenhousesolicitors.co.uk
Advice and assistance on the following: injuries suffered in accidents; Employment issues for both employer and employee; Wills, Probate, Powers of Attorney, Court of Protection, Trusts, Estate

Planning, Resolution of civil and commercial disputes and Motoring law.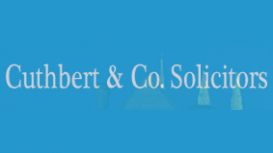 Cuthbert & Co. Solicitors are a high street firm of solicitors in Peterborough. With over 35 years of experience within the legal profession we can proudly say we are experts in what we do. We are a

straight talking law firm, providing a fresh approach with a professional outlook. We provide practical and cost effective solutions to the legal needs of our local and national clients. Cuthbert & Co Solicitors provide a full range of legal services to private clients and businesses throughout the UK.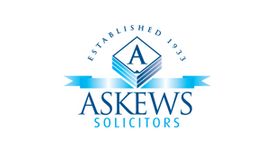 If you need high quality, friendly and cost-effective legal advice, then you've come to the right place. Askews is a leading 4 partner independent firm of Solicitors which meets the legal needs of

corporate and private clients throughout the North East of England.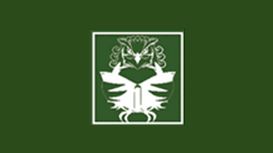 We are a highly reputable company of Law Costs Draftsmen based in Wolverhampton, covering all of the West Midlands area and with a regular presence in Courts across the country, including the Senior

Courts Costs Office in London. In recent years there has been a substantial increase in the number of firms offering legal costs services.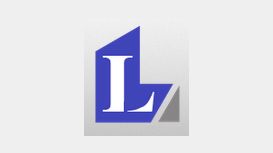 At Lanarkshire Law Practice we provide legal advice and services principally in Lanarkshire but also throughout Scotland. We have more than 70 years collective experience of working with clients from

many walks of life with diverse affairs and difficulties handled by us including the conduct of court cases at the District Court, Sheriff Court, High Court and the Court of Session. Our experience offers you peace of mind that your needs are being dealt with by experts.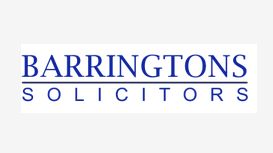 Deborah Barrington set up the practice of Barringtons Solicitors in Farnham, Surrey in the spring of 1997. Since then, the Firm has grown steadily and is now proud to have a team which includes 7

solicitors and a licensed conveyancer, assisted by an efficient team of support staff.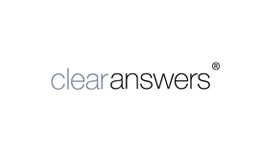 Leave your details and we'll call you back between 8am and 8pm Monday to Friday, or between 9am and 5pm on Saturdays. Clear Answers, the name says it all. Each of our lawyers has a reputation for

straight talking, common sense and giving clear answers in plain English. Of course, there will always be some lawyers out there who prefer to use complicated, impenetrable language, but we'll never do that.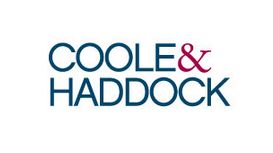 At Coole & Haddock we have met the challenge of change while staying true to our core values of commitment to our clients and clarity in our expert advice. We hope that like the majority of our

clients, you will be impressed enough with our service that you want to work with us over many years.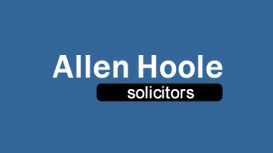 Allen Hoole Solicitors, with offices in Bristol and Cheltenham, are one of the largest criminal defence practices in the South West of England. Allen Hoole has a large team with experience of all

areas of criminal law. We specialise purely in the defence of clients arrested and charged by the Police and other prosecuting bodies such as Customs & Excise, Trading Standards, the Department for Work & Pensions (DWP), City / County Council, RSPCA. We have a dedicated Road Traffic Law department.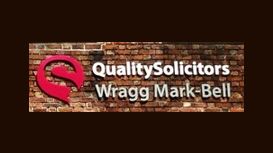 With our wealth of experience, Wragg Mark-Bell Solicitors is dedicated to providing you with expert legal advice across all areas. Our team are knowledgeable, accessible and ready to help providing

effective legal solutions to suit your needs. With established offices in Carlisle and Dalston, we can provide you with the high quality service you need whilst maintaining that individual touch which we believe is so important and is the base upon which we have built the firm.
Harris Paley Schone Solicitors are one of the largest firms of criminal solicitors in the Brighton area. We specialise in all forms of criminal work, including road traffic. Harris Paley Schone

Solicitors can represent you at the police station, in the magistrates' court and at the Crown Court.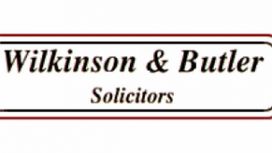 At Wilkinson & Butler Solicitors, our mission is to look after your interests in St. Neots and the surrounding areas. Our expertise and the experience that comes from being a long established local

firm guarantee a range of professional, friendly services tailored to meet your needs, whether you are a corporation or a family, a public body or an individual.
---
There is a whole number of reasons why you may want or need to engage with the service of a solicitor. No matter your reason, if you are in need of a good solicitor, it is understandable that you don't know where to begin with when searching for one. With so many solicitors offering their services in your area, it is easy to get overwhelmed by the many options, especially in this pretty stressful time of your life, when you need the help of a solicitor. Whatever you legal problem is, finding the right solicitor may turn into a challenge. However, finding a reliable, experienced, and knowledgeable solicitor is also very crucial and important for resolving your legal problem. With thousands and thousands of solicitors and firms in the country, no one has the time, energy, or even desire to go through all of them, make a research, and based on that find the right solicitors. It is about time to start narrowing down the list as much as you can and find the quickest and most effective way to target and find the right solicitor for your needs and case. Here are some helpful ideas and tips on how to find the right solicitor in this article.
Common Reasons Why You Need a Solicitor
Here is a list of some of the most common reasons and legal problems why people will be in need of the help of a solicitor. However, keep in mind that in case your legal problem is not mentioned here, it doesn't mean that a solicitor will not be able to help you. Always make sure to contact a solicitor and share as much about your legal problem as possible, so they will be able to decide whether they have the experience and knowledge to help you or not.
• An accident at work
• A road traffic accident
• Clinical negligence
• An industrial disease
• An unfair dismissal claim
• A settlement agreement
• A discrimination claim
• A constructive dismissal claim
Get Recommendations for a Solicitor
First things first, no matter what type of a professional you are looking for, a solicitor included, you start by checking out recommendations and referrals from people you know and you trust and they have an experience with a solicitor. Recommendations and referrals for a solicitor are always helpful and a very high proportions of the new clients of a solicitor come from word of mouth and recommendations. However, make sure that recommendations are for a solicitor who is working on a relevant to your legal problem field and they can actually help you, otherwise you will waste your time. There are different legal disciplines and a solicitor will be experienced and focused in one or a couple of them. So make sure to research the solicitors with the right expertise to help you resolve your legal problem.
When Choosing a Solicitor: The Bigger Firm Does Not Mean the Better
Just because a firm of solicitors is a big one, it does not mean that is a good and reliable firm. However, it often means that a big solicitor firm will have a big advertising budget. In fact, a smaller solicitor firm will be able to provide you with a lot more personal attention and care and spend more time on helping your case.
It Is Not Necessarily to Hire a Local Solicitor
Most of the people will opt for a solicitor in their area, assuming it will be easier to work with a local solicitor. Communication with your solicitor now is no more limited by meetings in person, thanks to the digital area we live in, it is so easy to speak to your solicitor at any moment you need their help. Of course, there is nothing wrong if you decide to work with a local solicitor, if you find them to be the right choice for you. However, just keep in mind you are not limited.
Communication with the Solicitor is Important
Of course, communication is the most important thing you and your professional legal advisor and representative will have in the context of your relationship. Poor communication can definitely be a deal breaker. That is why you want to choose a solicitor who is good at communicating with you and you feel comfortable enough to share all details of your legal problem with them. You want to work with a professional, who can always take your calls or give back calls and, in general, is ready to speak to you whenever you need their help, assistance, and advice. Honest and clear communication is so important for the relationship shared between you and your solicitor and it will often determine if you decide to continue working with them or switch to another specialist in the branch.
Check Out Online Reviews for a Solicitor
Of course, besides getting recommendations and referrals from people you know in person, you can always check what the online space has to offer. There are many reviews and people sharing their impressions and opinions about solicitors they have hired for a bunch of different sorts of legal problems. It is a good way to gather additional recommendations and you can often base your decision on all the opinions you have collected and checked both online and offline. However, be aware of the fact there may be some biased and subjective reviews so don't approach every review with trust.
When Choosing a Solicitor, Go With Your Guts
All of the tips and ideas shared above will help you narrow down your list of potential professionals to hire, however, at the end of the day you should also trust your instinct and go with your guts. In order to make your instinct help you, make sure you meet the solicitor you consider hiring in person and speak to them. It will be easier for you to make a final decision you won't regret once you have spoke to the solicitor and asked all your questions, deciding based on the answers you get.
Common reasons why you need a solicitor
Get recommendations for a solicitor
When choosing a solicitor: the bigger firm does not mean the better
It is not necessarily to hire a local solicitor
Communication with the solicitor is important
Check out online reviews for a solicitor
When choosing a solicitor, go with your guts